My name is Jolien Hessel. I work as volunteer for
SCN
since 2008. As a work group member I give presentations about Solar Cooking and show the different Integrated Solar Cooking devices at information markets. Together with Jacomine Immink I am responsible for the work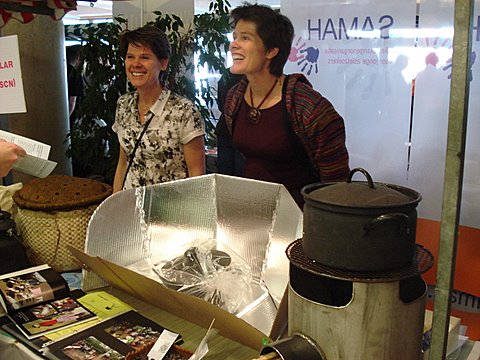 shops we organize twice a year for project starters. Now the SCN board has asked me to edit on Wikia.
I visited the SCN project in Ethiopia together with my sister Nel Hessel who is member of the SCN board. It was very inspiring to meet the Ethiopian staff and end-users.
At home in the Netherlands I like to do experiments with the CooKit and other solar devices.