Last updated: June 30, 2011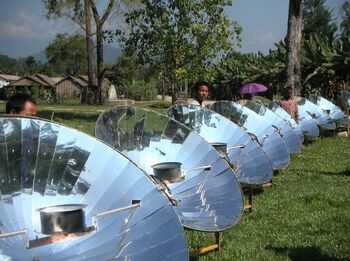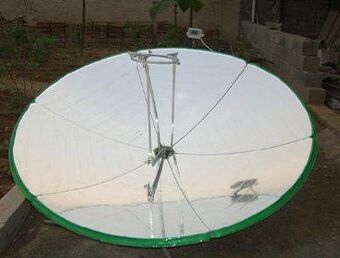 Taida New Energy Equipments Co., Ltd is a Chinese company that manufactures a variety of alternative energy technologies. These include wind turbines of various sizes and parabolic solar cookers, some with automatic tracking devices. The company is owned by engineers, and they advertise they are able to adapt their designs for individual user situations as necessary.
We hope to be able to update this page with more information, but included here are photos of their portable folding parabolic cooker, and their auto-tracking parabolic cooker.
External linksEdit
Taida New Energy Equipments Co.,Ltd
Laixin 636
Shandong, 86500
China
Tel : +86-532-8562-1111 (ask for Ben)
Email: taidaenergy(@gmail.com
Web: http://taidanew.sell.curiousexpeditions.org