Sun and Ice is a manufacturer of solar cookers in Germany. They have introduced a new parabolic solar cooker, which hopes to capture a portion of the market for parabolic cookers due to its simple design elements. Two versions of the cooker, called the Premium 14 and Premium 11, use less material and simpler construction equipment than found in the SK14. Read about it.
The highly efficient solar cookers of Sun and Ice are available at any time of the year and within all degrees of latitude. You will be surprised at which short time dishes including cake, meet, stew, pizza, bread or pasta are ready to serve.
The solar cookers of Sun and Ice are easily and quickly assembled and disassembled, and the swivel-type rack belonging to it allows to direct the cooker towards the sun.
Due to a ceramic protective layer the reflecting material is weatherproof and sheltered from saline air as well as from pollution by chemicals.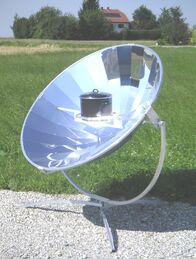 News and recent developments
November 2011: Sun and Ice reports they began teaching solar cooking in 1993, and have distributed over 45,000 solar cookers worldwide.
October 2011: Sun and Ice offers a new solar cooker for camping. CookAway16 - solar cooker and parasol in one - assembled and modified into a parasol within a minute.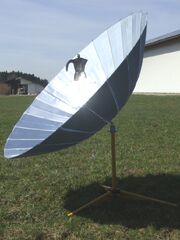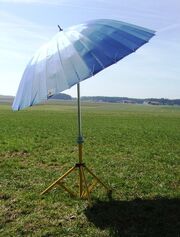 Audio and video
thumb|left|400pxthumb|left|397px400px|left 400px|left

See also
External links
Contact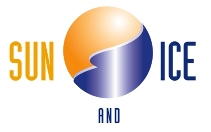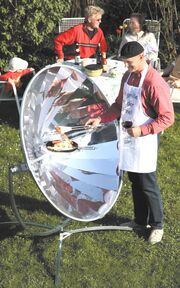 ]

Sun and Ice
Bahnhofstr. 1
84558 Kirchweidach
Germany
Email: s.zech@sun-and-ice.de
Web: http://www.sun-and-ice.de