Deutsch, Español, Ελληνικά, Français, Hausa, Igbo, Indonesian, Italiano, Kiswahili, Kreyòl, Malagasy, Melayu, Português, Русский, Soomaaliga, Tagalog, Việt, Türkçe, Yorùbá, தமிழ், नेपाली, 中文, اردو, 한국어, 日本語, العربية, فارسی, עִברִית, हिन्दी, ไทย, বাংলা, తెలుగు, ગુજરાતી, ລາວ, ਪੰਜਾਬੀ, සිංහල, پښتو
December 2009
December 2009: Emancipated from the Smoky Kitchen by the Power of the Sun. Deborah Dao cooks her family three square meals a day - a responsibility which in this economy requires nearly constant preparation and cooking. Most women spend all day pounding millet, mixing the batter, chopping firewood and fanning the flames to cook their family's toh, but here there is no burning hearth, no fire, no smoke. On a closer look, you can see that Deborah is cooking with a solar oven - a wonderful appliance made by local carpenters with their own wood and just a few imported materials which harnesses solar radiation to collect heat energy.
Audio interview with Lamin Sawo where he discusses AHEAD's large-scale solar cooking project in The Gambia where 900 families are now regularly using solar cookers to cope with rising food prices and government restrictions of cutting trees.
November 2009
The holidays are fast approaching. As in years past, Solar Cookers International (SCI) wishes to encourage its members and supporters to consider alternative gift-giving, the practice of making a meaningful contribution to a worthy cause in lieu of a traditional present. There are many great reasons to engage in this form of giving, including: promoting altruism, mitigating the effects of the holidays on the environment, and emphasizing the true spirit of the season. A popular way of participating in alternative giving is to make a donation in someone else's name. For this we offer gift cards personalized with a hand-written message of your choosing. And for those who prefer to buy something that can be unwrapped, there's good news -¬ the proceeds from sales of our solar cooking products support our nonprofit work, and the gift recipients are introduced to the wonderful benefits of cooking with the sun! To place your holiday orders, please visit the SCI Marketplace or contact SCI Office Manager and Marketing Coordinator Sierra Scott at (916) 455-4499.
"Every [Indian] individual/household should have a solar cooker," says Arvind Virmani, Chief Economic Advisor, Ministry of Finance, Government of India. (Read interview) - Moneycontrol.com
A Reuters video shows an EcoAndina project in the village of Misa Rumi in Argentina where everything is powered by the sun. Pictured above is the town bakery where 5 kg of bread are cooked every hour.
October 2009
Hillary Clinton mentioned solar cooking in her remarks at the Global Philanthropy Forum Conference 2009: "...and women cooking meals over solar-powered stoves that produce less black carbon and soot. We see the cutting down of pollution and respiratory disease, and saving women from long trips to collect firewood, and save diminishing forests." (text, video)
September 2009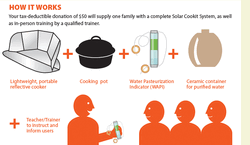 Kiva is a website that connects individuals in developed countries with entrepreneurs in developing countries, facilitating person-to-person loans. If you are looking for funding for a solar cooking project, consider contacting the Kiva field partner in your country.
August 2009
Senator Supports Solar Cookers in Darfur - The New Jersey Jewish News Senator Robert Menendez (D-NJ) says he will forward the results of President Obama's Special Envoy to Sudan General Scott Gration's efforts to study and improve the efficacy of solar cookers, which, by reducing the need for women to leave refugee camps to gather firewood — where they are often attacked — can help decrease violence against them.
July 2009
Solar cookers were featured on Good Morning America on July 29, 2009. Watch here.
Solar Cookers International is now on Twitter.
Solar Cookers International's annual Shine On event is fast approaching. Save the date: Wednesday, August 26th. This year's Shine On will be at Sacramento's Sierra 2 Center. Our featured speakers will be Dr. Bob Metcalf, who will give an update on the SCI Safe Water Project and Elaine Corn, Sacramento Bee food critic and Capital Public Radio personality. At last year's "Celebrating New Directions" Shine On we hosted 225 people who heard speakers, including Dr. Metcalf, talk about our recent successes and exciting new plans. Dr. Metcalf also showed off SCI's Portable Microbiology Laboratory (PML). Our guests feasted on hot dogs, veggies, and an array of delicious solar-baked desserts. We hope to see you again this year. Remember: Wednesday, August 26, 5:30 p.m. at the Sierra 2 Center, 2791 24th Street in Sacramento, California.
Solar Fueled Cookup A Hit - Stabroek News Georgetown (Guyanese observers and media were astounded to see that the cardboard and aluminum foil Cookit was able to cook a local chicken and rice dish in two hours using only sunlight.)
Backyard BBQ with Sunshine - Mother Nature Network (After all the veggie dogs are scarfed, do backyard BBQs leave you with a not-so-green taste in your mouth? Give a solar oven a try.)
Sun In the Oven - www.publicservice.co.uk. Karyn Ellis, Director of International Program Development at Solar Cookers International, explains how solar power can tackle disease.
June 2009
Carbon Trade and Solar Cookers Benefit Farmers in NW China - China View. Poor Chinese farmers are benefitting from the Clean Development Mechanism (CDM), a global initiative to reduce greenhouse gases. CDM is an arrangement under the Kyoto Protocol that allows industrialized nations to support projects to reduce emissions in developing nations as an alternative to more expensive projects at home. This CDM project is jointly conducted by a Ningxia-based company and the Environmental Center of Beijing-based Tsinghua University. Ningxia Fenglian Co. Ltd. will send out 120,000 free solar cookers to poor farmers in south Ningxia in 2009 and 2011.
The Rotary Club of Jackson, California won gold with their international Integrated Solar Cooking Project during the 2009 Rotary District Conference of District 5190 in Reno. Teaching the Teachers" in Brazil during 12 weeks in 2008 was a succes. Their team held 12 hands-on workshop, teaching not only how to cook and pasteurize water with solar energy, but also how to make the solar cookers, rocket stoves and hay baskets (all elements of the Integrated Cooking Method). As a result in Brazil there is a team of 16 students perfectly able to teach how to use and make the solar cooking devices.
Wellesley College senior wins $75,000 environmental prize - Wicked Local Welsley. In collaboration with Tibetan villagers and students from MIT,Wellesley senior Caitlin Powers created SolSource 3-in-1, an innovative solar cooker that also generates heat and electricity. The design, which won an additional $6,000 from the Clinton Global Initiative this month, is made from local resources.
May 2009
April 2009
The current dry spell has been more severe in recent months leading to hunger in many parts of the country. [T]he main debate now in the public domain is how to harness solar heat into a worthwhile venture and channel the money meant for fuel into self- enhancement. Solar Cookers International (SCI), a non-profit organisation has come up with a new skill to help in tapping the natural solar energy for domestic purposes like cooking and water purification. Statistics indicate that nearly 25 per cent daily income of urban folks is spent on fuel. This money could be channeled into more pressing needs like education, medicine, housing or other investments if this new technology were to be embraced...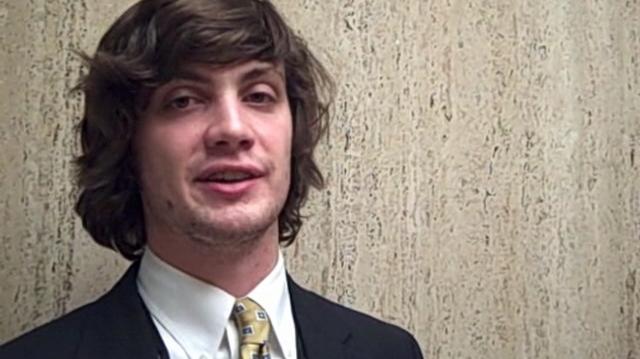 SolarCycle, based at Brown University, Providence, RI, has developed a technology to convert waste plastic bags into panels that are then lined with reflective material from the inside of potato chip bags. They have also developed a trough-based water pasteurizer that can pasteurize 1000 liters of water per day. Micro-credit will be used to make these technologies affordable for the poor. Read more...
March 2009
Shop online at GoodShop.com and a percentage of each purchase will be donated to support Solar Cookers International's work! More than 600 top stores are participating including Amazon, Target, Staples, Best Buy, and more!
February 2009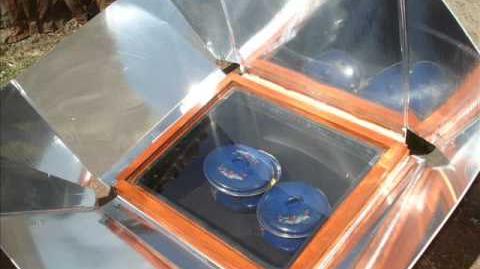 Featured article: The Sun Scoop, designed by Stephen Harrigan, is a light weight box type solar cooker. This waterproof cooker is made from plastic flute board (just like corrugated cardboard, but made of plastic). Large enough to accomodate multiple cooking pots, the Sun Scoop is designed to be manufactured in simple workshops in developing countries. It has a simple glass door with inner tube for the seal and hinges and clasps that are simple to make and easily replaced if broken. Snaps open and adjusts for the angle of the sun. No need to tip the cooker or have the food on a swinging tray.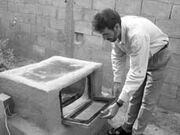 Audio interview with Patricia McArdle: After learning how to build solar cookers from plans downloaded from the Solar Cooking Archive during her service with the US State Department in Afghanistan, Patricia McArdle has taken on the task of moving solar cooking into the mainstream in US Government development agencies. This wide-ranging interview takes us through her successes and disappointments in this effort. Patricia also discusses her recent trips to Nepal where she demonstrated the HotPot solar cooker in remote villages, and India, where she attended two important conferences. Listen to this interview on Calling All Solar Cookers.
January 2009
<gvideo gvid="5715456415192651028" width="350px" />
The Chad Government's ban on charcoal and fresh cut fire wood in N'djamena creates 'explosive' fuel shortage crisis in city: Here's what's happening in N'djamena this week after the charcoal ban went into effect: "'As we speak women and children are on the outskirts of N'djamena scavenging for dead branches, cow dung or the occasional scrap of charcoal,' Merlin Totinon Ngutan, head of the UN Human Settlements Programme (HABITAT) in Chad, told IRIN from the capital. 'People cannot cook. Women giving birth cannot even find a bit of charcoal to heat water for washing,' Mrs. Narmadji, with the Association of Women for Development in Chad, told IRIN." (Source: Banging pots and pans to end charcoal ban - allAfrica.com)
Upcoming event: March 1-3, 2009: Workshop on Entrepreneurship in Renewable Energy" with special emphasis on manufacturing parabolic solar cookers in Dhule, India. More information...
Miriam Kashia reports that in their training 60 recent Peace Corps volunteers were provided with solar cookers manufactured in Namibia. They each took these to their villages for use there. More information.
All years
2018
2017
2016
2015
2014
2013
2012
2011
2010
2009
2008
2006-2008
Main article: Solar cooking news archive 2006-2008
1995-2005
Main article: Solar cooking news archive 1995-2005