Deutsch, Español, Français, Hausa, Igbo, Indonesian, Italiano, Kiswahili, Kreyòl, Malagasy, Melayu, Português, Русский, Soomaaliga, Tagalog, Việt, Türkçe, Yorùbá, Ελληνικά, தமிழ், नेपाली, 中文, اردو, 한국어, 日本語, العربية, فارسی, עִברִית, हिन्दी, ไทย, বাংলা, తెలుగు, ગુજરાતી, ລາວ, ਪੰਜਾਬੀ, සිංහල, پښتو

See also Current news or archived news from other years.
August 2013
The September 2013 issue of Solar Cooker Review is now available online.
Uganda NGO with proven profitability plans for expansion at new location - Henk Crietee, from Solar Cooking Netherlands, was in Uganda for two weeks in early August to evaluate Solar Connect Association (SCA) project activities. During Crietee's visit, a piece of land was secured in Mbarara, on which SCA will construct a building to house a new Renewable Energy Center. Integrated solar cooking appliances will be produced, advertised and sold from this new location, which will offer better exposure for their products to local residents, tourists, and political leaders. While SCA has shown itself to be relatively self sufficient in terms of covering operation costs, through the sales of solar cookers, hay baskets and rocket stoves, they cannot yet afford to construct a new building. Participation by Solar Cooking Netherlands with help in securing the land has been appreciated. Donors wishing to help contribute to the building construction can contact Solar Cooking Netherlands. This fledgling effort is another example that demonstrates solar cooking, and related integrated cooking methods, can become a successful business by incorporating local manufacturing, sales, and long term consumer support.

One Earth Designs raises $142k on Kickstarter to fund solar cooking project - One Earth Designs successfully concluded its Kickstarter campaign to promote the SolSource solar cooker, raising a total of $142,413 out of a goal of $43,000 (331% of the goal) and meeting three stretch goals, with 507 people backing the project. Delivery of the cookers will happen in October 2013. Visit the SolSource Kickstarter page.
June 2013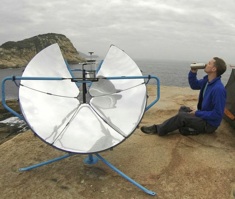 Young entrepreneurs align with Kickstarter to promote their parabolic solar cooker - One Earth Designs began in 2008 to develop their SolSource parabolic cooker. In September 2010, the cooker won the Dutch Postcode Lottery Green Challenge. The design team continues their research on the cooker, with the goal it will be the world's first temperature-adjustable solar cooker with six discrete settings up to 1,000°C (1,832°F). It will provide users with the capacity to generate electricity, heat their homes, purify their water and cook with stored solar energy at night or on cloudy days. An article in gizmag explains that those wishing to help this fledgling company are offered the opportunity to purchase today's basic cooker for $249 USD, with free shipping in the continental USA. The projected retail price will be $399 USD, so this is a great way to help them out, and get a great deal. Delivery of the cookers will happen in October 2013. More information..., Kickstarter page
World Refugee Day focusses on the needs of displaced populations - World Refugee Day was established by the United Nations to honor the courage, strength and determination of women, men and children who are forced to flee their homes under threat of persecution, conflict and violence. Even though the day has passed, June 20th, awareness and action are continuing. Universal Giving has organized a group of relief projects to help raise donations. 100% of the donation reaches the intended foundation and project. This year Solar Household Energy (SHE) is featured among the projects for their work promoting solar cooking worldwide. SHE is a global leader in this effort. Consider helping them. Donation information...
Solar Cookers International to dedicate more resources to the renamed Solar Cookers International Network
Since its founding in 2006, the Solar Cookers World Network has continued to expand. Network members now include over 500 NGOs, individuals, and manufacturers working in the field to advance the cause of solar cooking. At the same time, the Network's wiki resource has grown to become an unparalleled resource for solar cooking knowledge worldwide. With contributions of articles and photos from Network members and monetary and administrative support from Solar Cookers International (SCI), this wiki now contains nearly 2000 articles, covering all aspects of solar cooking design and promotion. Today SCI renews its commitment to the Solar Cookers World Network and its corresponding Wiki. SCI will direct more resources toward both. In the near future, SCI will ask all Network members to give us their feedback to help us prioritize our efforts to assist in areas of greatest need. Read the "Letter from the Executive Director" in the June 2013 issue of Solar Cooker Review for more information about SCI's Strategic Plan for 2013-2018. To communicate SCI's renewed and expanded commitment to the Network, starting today, June 1, 2013 the name of the Network and Wiki will change, but not their substance. The Solar Cookers World Network will become the Solar Cookers International Network (SCInet); the Solar Cookers World Network Wiki will become the Solar Cookers International Network Wiki. SCI welcomes your input. Please contact SCI at info@solarcookers.org if you have questions or comments.
May 2013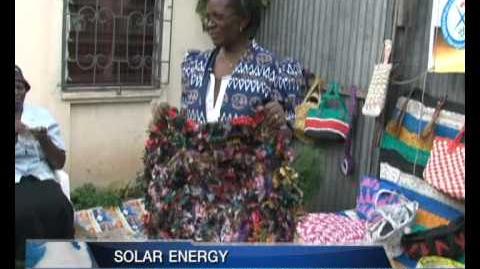 An inspired environmentalist shares her tips and techniques for solar cooking - Faustine Odaba lives in Kenya, and has been promoting solar cooking since the early nineties. Her reputation with solar cooking efforts is well known and she is lovingly referred to as "Mama Solar". In the accompanying video she offers practical solar cooking tips and techniques, and describes the features of different types of cookers. She also explains the advantage of using heat-retention cooking to complement solar cooking. It is inspiring to see how she careful crafts every scrap of recycled material into useful household products. She gently reminds everyone "The sun can bring a meal to your table."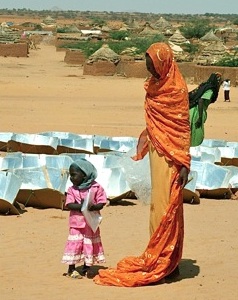 Solar cookers preparing food for 130,000 people daily at the refugee camps in Chad - Derk Rijks, a volunteer with the KoZon Foundation, recently responded to Jewish World Watch with this note of appreciation. "Last week I was at the Touloum Refugee Camp. The chief of the workshop, Fatimé, told me there were new arrivals. We walked over to the last of the dunes and there was one woman who had just walked in with four kids, sitting in the sand. Her village was bombed one week ago, and she had fled to escape the Janjaweed, walking for seven nights. Fatimé looked at me, I nodded, 'yes', and in the next few hours she had her cooker and started her solar cooker training, even before she had a shelter. No words needed, no paper needed. That is the way your contribution works." He also explains that in the six camps where they work in Chad, and in the villages of the population around the camps about 29,000 families now do solar cooking, and about 130,000 people are eating solar cooked meals. In this part of the world solar cooking works about 300 days a year. From the empty bags of the food shipped in by the World Food Programme, and the snippets of aluminum foil and cardboard left over from the manufacture of the cookers, the refugees make "thermos baskets" to keep the food, cooked between 1 p.m. and 4 p.m., warm until the evening meal at 5 p.m. or 8 p.m. They do not have to search for wood so much any more and there are far fewer conflicts for that reason. As one of the elected representatives of the women refugees said: "Solar cooking brings us justice and peace".
April 2013
Interesting facts about the Sun Oven - The Sun Oven is manufactured by Sun Ovens International primarily in Elburn, Illinois, USA. Recently Paul Munsen, the company president, was questioned about where their ovens were being sold. They have been sold in over 130 countries. The Sun Oven is usually considered to be the standard which other solar box cookers are judged by. They are well made of quality components, and quite durable. The company has a revised version of the Sun Oven called the All American Sun Oven that has a 20% larger cooking area and new wind resistance features. Interestingly, 42% of the Sun Ovens sold worldwide are sold in the state of Utah, USA. Munsen believes 70% of the ovens are being kept on shelves with emergency food supplies, the rest are used on a regular basis. The owners appreciate the versatility of the cooker, with the added benefit of helping to lower household kitchen temperatures during hot summer months. When Munsen was recently demonstrating in the Sun Oven in Afghanistan to a group of local women, he was told the cooker could not provide the smoky favor desired in their flatbread, known as naan. Paul's wife suggested adding a few drops of liquid smoke to the batter. A recent delivery of ovens was accompanied by a 55-gallon drum of liquid smoke. The liquid smoke offers some advantages over smoky fires. Munsen says women cooking over fires can inhale as much smoke as they'd get from smoking three packs of cigarettes a day, and children are more likely to contract acute lower respiratory and eye infections. Read more...
Solar panel cookers headed to Afghanistan use recycled coffee bags for reflective material - The solar cookers are distributed by Trust in Education located in Kabul, Afghanistan. They are a CooKit variation, and are being produced at a box manufacturing company in San Leandro, California, USA. The reflective material used for the solar panel cookers comes from Mylar coffee bean bags, recycled from Peet's Coffee & Tea headquartered in Berkeley, California. They are cut open and cleaned by adults with developmental disabilities from Futures Explored in Lafayette, California. With the reflective interior surface facing out, the bags are then stapled to the cooker panels by Afghan workers. So far, 2,000 cookers have been delivered to Afghanistan, and over 20,000 bags have been collected from Peet's (keeping many Mylar bags out of the landfill). The new cookers are working very well, and are appreciated.
March 2013
Solar cooking promotors at the GACC conference - The Global Alliance for Clean Cookstoves sponsored the Clean Cooking Forum 2013 in Phnom Penh, Cambodia from March 18-22, 2013. The global solar cooking community and the Solar Cookers World Network is being represented by Crosby Menzies (South Africa), Gabrielle Simbriger-Williams (US), Sanu Kaji Shrestha (Nepal), Scot Frank (US/China), Nguyen Tan Bich (Vietnam), Yasaya (Nigeria), Alex Kee (Malasia), Catlin Powers (US/China), and Julie Greene (USA), who took the adjacent photo. The group held a solar cooking demonstration for attendees. The participation by these advocates of solar cooking helps to build the alliance with fuelwood cookstove advocates, and helps spread the message of the integrated cooking method.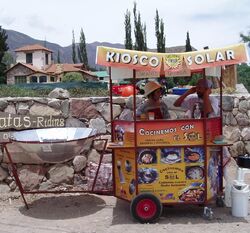 The solar powered food cart business is flourishing in northern Argentina - With help from Fundación EcoAndina and WISIONS Initiative, there has been a successful launch of solar powered food carts in northern Argentina. During the celebrations of Carnival of Puna, which spans almost all of February, the intrepid promoters of the sun's energy walked a few new solar kiosks through the streets in Tilcara, Humahuaca, La Quiaca, Purmamarca and Uquía, tourist sites the northern province of Jujuy. Each Kiosco SOLAR consists of a wheeled trolley, waterproof roof, and a parabolic solar cooker. "People are incredulous and astonished when the cart is in operation," says Marta Rojas, responsible for opening a kiosk this month in Tilcara. As a safety concern, there has been a need to begin to replace traditional food carts, where typically food is cooked directly over gas canisters or open fires.
Survey participants are being recruited to document solar cooking use in the USA - Natalia Blackburn of Blackburn Engineering is conducting a survey to begin to determine how solar cooking usage may be able to reduce traditional consumer energy demand in the USA. While individual savings may be small, when the big picture is considered, Natalia believes that wide use of solar cookers can add up to substantial savings for utilities. The objective of this study is to develop a set of protocols to measure energy savings and dollar savings attributable to the use of solar cookers in U.S. residential households. The survey will be conducted with a fifteen-minute phone interview, or the group of twenty-five questions can be answered by email. Respondents will be contacted via email to set up an interview. If you are a resident of the USA and have been solar cooking for at least eighteen months, consider participating in this pioneering effort by emailing natalia.a.blackburn@gmail.com. Natalia hopes to complete data collection by the end of March, 2013. More information...
The March 2013 issue of Solar Cooker Review is now available online
February 2013
SCI seeks an experienced solar cook to help with Hurricane Sandy relief - Solar Cookers International is looking for a teacher in New York or New Jersey, USA, whose students and families were affected by Hurricane Sandy to lead a solar cooking workshop. SCI will provide basic resources and materials for a classroom of students to learn how to solar cook to help their families' recovery efforts this spring and summer. For more information, please contact Julie Greene, Executive Director, at julie@solarcookers.org or (916) 455-4499.
EVENT: March 18-22, 2013: (Phnom Penh, Cambodia) The Global Alliance for Clean Cookstoves is sponsoring the Clean Cooking Forum 2013, to be held in Cambodia. As with the five Biennial Partnership for Clean Indoor Air Forums, this will be an excellent opportunity for the household energy community to come together and share what is working around the world, what is causing it to work, and what we can do more of, better, or differently. This will an important event for solar cooking promoters to attend, share information, and show unity in a common mission. Julie Greene, the Executive Director of Solar Cookers International, will be attending and acting as representative for the Solar Cookers World Network. She has offered to any Network member wishing to address a particular concern, but unable to attend, to please contact her to pass along a discussion topic. Registration information... See other events.
The Solar Food Processing Network meets to discuss international standards - The Solar Food Processing Network (SFPN) held a regional workshop in January 2013 at the Muni Seva Ashram in Goraj, Vadodara, Gujarat, India. This gathering was a follow-up to the 2009 AFPN conference held in Indore, India in 2010. Workshop participants heard from food marketing and technology experts. Conference organizers, Deepak Gadhia and Rolf Behringer held discussions on local and international marketing, village industries, packaging, policy interventions, R&D, and effective monitoring and evaluation of projects. Attendees discussed the formation of an international solar food standard and shared their own practical experiences using solar technology for food processing. Visit the Solar Food Processing Network to see a muscial video of the event and videos of solar food processing projects in Burkina Faso.
The durable HotPot solar panel cooker has worked well in Mexico Sustainable Rural Life is the new face of the HotPot Initiative that was launched by the Mexican Fund for the Conservation of Nature in 2003. Delivering HotPot solar cookers and training communities how to use them has served as an effective introduction to clean cooking, and has provided an alternative to burning fuelwood in indigenous communities around the country. Approximately 20,000 HotPots have been distributed throughout sixteen states in Mexico. Last year, 464 were purchased by MFCN and delivered by local partners, and 445 fuel-efficient woodstoves of various types were also delivered between March and September. At SRL they believe that using the HotPot, together with fuel-efficient cookstoves, is the best option to improve cooking habits in Mexico. Read more at Sustainable Rural Life: Update 2012.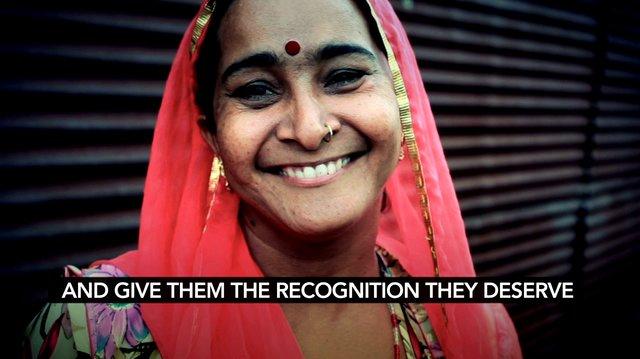 United Nations partners with the Rockefeller Foundation to showcase women's role in solving climate change - In September 2012, the UN announced that the Rockefeller Foundation had awarded a grant to the United Nations Climate Change Secretariat to launch, Momentum for Change: Women for Results, an initiative to inform governments, the media and the public about "the role of women in solving climate change". According to the announcement: "The use of efficient energy systems at the household level (e.g. solar cooking stoves and ovens) can reduce emissions and harness the potential of women as actors in the overall solution to climate change." The mention of solar cookers in the Rockefeller Initiative may help to raise the profile of and attract additional funding for existing and future solar cooking projects. Applications will be accepted beginning March 8, 2013, International Women's Day. Read more about the program and how to qualify...
January 2013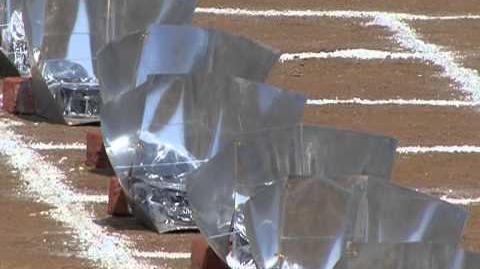 World's largest solar cooking class takes place in India - On January 19, 2013, middle school students gathered on the grounds of JES College in Jalna, India to be trained in the use of a simple solar panel cooker. After a quick breakfast, and guidance from 205 trainers, a record-breaking 2,044 students each assembled his or her own solar cooker and placed prepared ingredients inside to cook. After speaker presentations, the students were able to enjoy the lunch they had cooked themselves. This event, sponsored by Simplified Technology for Life, demonstrates that India is quite serious about introducing solar cooking to young students.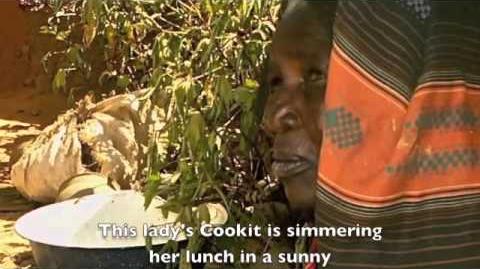 This simple solar cooker cooks well left unattended, providing time for other activities - The accompanying video was made in 2009 by Pat McArdle and Karyn Ellis at the Touloum Refugee Camp in eastern Chad, and features the CooKit solar cooker. It shows how the traditional cornmeal porridge is well-suited to the slow even baking provided by the solar panel cooker. The cooking food does not require the constant stirring of cooking over an open fire, allowing the women to spend time in the shade pursuing business opportunities, talking with friends, or completing other tasks.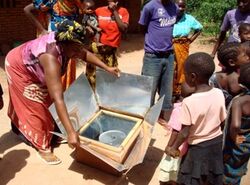 .
Solar Circle uses barter system to distribute 3000 solar cookers in Tanzania - The NGO Solar Circle has learned many things from their solar cooking program in Masasi, southern Tanzania. People will use solar cookers if they are efficient and affordable, which is often a problem for subsistence farmers who are most in need of the cookers even when the cookers are heavily subsidized. However, they have also learned that people will work hard to earn a solar cooker. The group has created a bartering system with community leaders. The community chooses a service project and the beneficiaries organize and oversee the effort. Participants earn an solar oven for their involvement. So far, the program has distributed more than 3000 solar ovens, and built 40 houses for people who are sick, elderly, widowed, or disabled. Because the community chooses the project and beneficiary, there's an eagerness to work together. Surrounding villages have heard of the cookers and the program, so spreading the word has been easy. They cannot keep up with demand. The barter program relies on external help with finances, but community service represents the same effort that of money earned in outside employment. Solar Circle values that effort, and raises what money it can from friends to expand the program. This project is included among Most significant solar cooking projects.
Large-scale use of solar cookers in northwestern China shows promise - Solar Household Energy has tracked the Chinese government's efforts to reduce carbon emissions in the region, because in rural China the predominant fuel for cooking and heating is usually coal. The government has utilized the carbon credit trading program of the Clean Development Mechanism to encourage investors to become involved, and results have proven to support a profitable business model. At this point, it is estimated over two million people are benefiting from receiving and using 500,000 parabolic solar cookers. The thermal efficiency of the solar cookers averages 65% compared with 12.3% for traditional unimproved coal fires. It is estimated the solar cooker use has reduced emissions equivalent to taking 200,000 automobiles off the road. Manufactured at a unit cost of $44USD, the cookers are locally manufactured, require no externally sourced parts, and components are recyclable. For those who perceive solar cooking as happening only at a village level, this report confirms that solar cooking continues to grow as a valuable resource to significantly help reduce global carbon emissions. Read more details of the report at Solar Cooking in China: A CDM Project. This project is included among Most significant solar cooking projects.
Solar cooking promoter adds photovoltaic cells to a solar box cooker - The Electro Solar Cooker is being produced by the Association pour le Développement de l'Energie Solaire (ADES), a Swiss nonprofit that promotes solar cooking in Madagascar. ADES recognized another solar energy opportunity that would work well with their solar cooking promotion. As long as the solar cooker is used for a few hours each day for cooking, why not build in strips of photovoltaic cells to create some electricity? The power is stored in batteries attached under the cooker. Fully charged, the unit can power 12 volt lights or a radio for a few days and recharge cellphones. The multiple functions may compliment and encourage the use of this solar appliance.
December 2012
Solar cooking has created a business opportunity for a group of women in Zambia - The Solar Health and Education Project (SHEP) has initiated a project at a community-based nursery school in Livingstone, Zambia for unschooled mothers. Previously, their only source of income had been illegally making charcoal. During the course of the program, they learned how to make and use the CooKit solar cooker as an income generating activity. Thier next step was to create a registered group called Solar Ventures (SV). They have been holding SHEP-funded workshops at clinics, schools, agricultural shows (where they won 1st place for the most interesting booth in 2011), and government-sponsored functions on energy and conservation. The group was also invited to Lusaka to run a three-day workshop for a UK based nonprofit organization. Without question, their lives are different now since their introduction to solar cooking.
New study estimates four million deaths globally from household cooking smoke occur each year - The recently released "Global Burden of Disease 2010", funded by the Gates Foundation and just published in The Lancet, comes to this conclusion, and is double the previous accepted estimate. The study isolated the effects of cooking smoke only. There appears to be a shift from communicable children's diseases to non-communicable disease in adult populations as the major health threat affecting developing countries. The cooking problem is compounded by the fact that achieving a fifty percent reduction in cooking smoke does not correlate to a fifty percent reduction in respiratory disease. Substantial smoke reduction is required to see significant improvement. Read more about the cooking related air quality findings from the Global Alliance for Clean Cookstoves press release.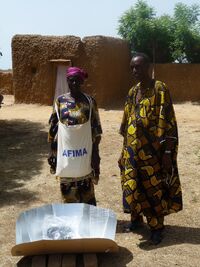 A successful Integrated Cooking project cooking in Ségou, Mali - In 2009, KoZon, a Dutch NGO promoting solar cooking in the Sahel, and AFIMA, a Malian NGO promoting the development of rural women, began a joint project in Ségou, a region of Mali where solar cookers had not been introduced. In five villages (Dioro, Babougou, Koila Bamanan, Kominé, Soké), they trained four groups of 25 women (selected by the village chiefs) in the practice of Integrated Cooking. They received kits containing: two CooKits, to cook meals when the sun shines; a fuel-efficient woodstove, for use when there's no sun; and a heat-retention cooker to allow even more food to be cooked in the first two. In addition to a short hands-on training workshop, the project ensured that all participants were visited several times after the course to solve problems, and provide extra tips, and encouragement. In the final evaluation, in May 2012, external experts established that more than 80% of the participants--in some villages nearly 100%--used these technologies daily. As intended, they are now saving some 1,800 tons of fuel wood per year. The evaluators also found that many women appreciate having more free time each day, since they do not have to tend a fire when solar cooking or using the heat-retention cooker. They use their time for other activities including running small businesses. Buying less firewood also saves them a lot of money. It's no surprise that the evaluators spoke of integrated cooking as a great means of relieving poverty! This project is included among Most significant solar cooking projects.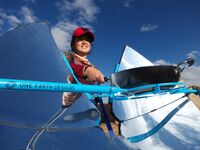 One Earth Designs introduces their new parabolic solar cooker - Working with rural communities in western China, One Earth Designs (OED), a Beijing/Hong Kong-based company, founded by Americans Catlin Powers and Scot Frank, has developed the SolSource S1, a portable parabolic solar cooker designed for use by nomadic communities. The S1 can boil a liter of water in ten minutes. Durable and weather resistant materials ensure a longer lifespan. It has a total weight of 18 kilos including a sturdy base design capable of withstanding the high winds typically encountered in the Himalayas. OED's other solar cooker design, the SolSource S2 will be the world's first temperature adjustable solar cooker with six discrete settings up to 1,000 degrees Celsius. It will provide users with the capacity to generate electricity, heat their homes, purify their water and cook with stored solar energy at night or on cloudy days.
Started twelve years ago, this Chilean solar restaurant has become a desired tourist destination - The Delicias del Sol restaurant, known for serving excellent food, has become a tourist destination for the village of Villaseca, Chile. Begun in 2000 with an initial seating capacity of sixteen, the solar restaurant now seats 120. The dry central valley area receives over 300 days of sunshine a year, and like similar areas, traditional fuel sources are becoming ever more scarce and expensive. The tourists enjoy viewing the solar kitchen at work. Find out about many other solar restaurants and bakeries here.

03:13

Restaurant's Ovens Powered by the Sun
Alternative energy funding groups offer options for technology promoters - The International Renewable Energy Agency(IRENA) is welcoming online applications with project summaries for concessional loans worth USD 50 million from the Abu Dhabi Fund for Development (ADFD) to facilitate renewable energy projects in developing countries, in the first of seven funding cycles totalling USD 350 million. Renewable energy projects must be government-led or government-guaranteed. Online applications close on 12 January 2013, 17:00 (Abu Dhabi local time). More information... The Global Alliance for Clean Cookstoves is also offering funding possibilities for new businesses. The Alliance's Spark Fund (Fund) launches its first round of funding with this Request for Proposal (RFP) as part of the strategy to strengthen supply and enhance demand in the cookstove and fuels sector through innovation and tailored entrepreneurial capacity development. Unfortunately the final submission date is January 10, 2013. More information...
Jewish World Watch, originator of the Solar Cooker Project for Sudanese refugees, reviews their current programs at several of the refugee camps in Chad – As a result of a joint security force between Chad and Sudan, violence against women has declined some since the project began seven years ago. Cord, their partner at the Farchana refugee camp, sees solar cooking as a way to keep girls in school, and not spending hours finding fuelwood for cooking. For others, the project has meant help for the environment and the air quality conditions for women previously using open fires. When the Jewish World Watch contingent first visited the camps many years ago, the refugees had just arrived and the encampment was meant to be temporary. The hope and expectation was that within a few months or a couple of years at most; they would return to their homes. But now, seven years later, it is clear that returning to Darfur is not a reality and the camps are turning into permanent settlements. As a result, the programs for the refugees must begin to move away from survival resources and begin to address ways of achieving self-sufficiency and permanence. In other words, helping to create a life, not an existence. Future larger scale solutions will be needed to address and benefit the surrounding communities, as well as the refugee camps, to help with the integration of the Sudanese residents. Read more...
War weary citizens in Iraq to receive solar cookers - During a recent visit to villages in the Najaf-Karbala region of Iraq, a trustee of the Lady Fatemah Trust (LFT) found that villagers were using two methods for cooking: The majority of families, living in abject poverty, use open fuelwood fires for cooking, heating and lighting, while a slightly more affluent minority uses appliances fueled by kerosene. In the first phase of this project, LFT intends to provide solar cookers to families living in the villages surrounding Karbala Barakat al-Zahra district, Al-Mahdiyeh Village One and Two, the al-Nedhal and al-Wala' neighborhoods, as well as to families living on isolated desert farms. About 7000 solar panel cookers will be needed to provide every family in the region with a cooker. The cookers to be used are an improved version of the Cookit solar cooker made from plastic fluteboard and manufactured by Matthew Rollins. Total project cost will amount to £105,000.00. More information...
November 2012
Regional Solar Food Processing Network to be established in India - Rolf Behringer reports that the German NGO WISIONS has agreed to support the establishment in India of the first regional Solar Food Processing Network. A workshop to inaugurate this effort will take place in early 2013 (date and location to be announced). The aim of the Solar Food Processing Network (SFPN) is to establish a global network of interested parties (NGOs, governments, farmers, and manufacturers) to develop and promote efficient methods of solar food processing and conservation. These are intended to help reduce poverty, improve local economic opportunities and health, and decrease environmental damage. In countries with high solar insolation, effective solar thermal production technologies will contribute to the sustainable development of small rural communities. SFPN is managed by the German NGO Solare Zukunft (Solar Future). It is financially supported by WISIONS, an initiative of the Wuppertal Institute for Climate, Environment and Energy to foster practical sustainable energy projects.
The November 2012 issue of Solar Cooker Review is now available online
TanzSolar wins the Green Africa Award for Business - In June of this year the annual Green Africa Award for Business was awarded to TanzSolar for championing environmental change in Africa. TanzSolar received the Award for bringing clean, renewable solar energy and electric lighting to villagers in Tanzania. TanzSolar received the Green Business & Environmental Management Award, one of ten categories. "We are thrilled and this is an enormous honor to receive such an award. It's nice to be recognized for our hard work in solar energy in Africa," said Marianne Walpert, Founder and Director of TanzSolar.
South Dakota foundation makes plans to have more solar cookers available in Haiti - Haiti Solar Oven Project board members and partners met the last weekend in October to set goals for 2013. In the next fiscal year, Haiti Solar Oven Partners will provide 2,280 units to families in Haiti participating in training and ownership of a solar oven.
October 2012
Recent natural disasters show need for emergency cooking and water pasteurization - Bangladesh floods and landslides, June 2012; India floods July, 2012; Haiti floods and mudslides August, 2012; More India floods September, 2012; Vietnam, Philippines, Southern China typhoon, October 2012; Eastern United States hurricane October, 2012. All of these natural events disrupted people's lives, even changing them forever. In the recovery stages after natural disasters, people's basic needs don't change: they still need clean water, food, safety, and shelter. In the bleakest situations, solar thermal power can begin to meet two important needs: a solar oven can pasteurize water and cook food. If you are an experienced solar cook, please contact people in your circle of influence in these affected areas. Share your knowledge of solar cooker construction and use with people who need it most. This YouTube video shows solar cooking done in the snow after power was lost in northern Virginia in a February 2010 storm.
Parabolic solar cookers delivered to Afghanistan's remote Wakhan Corridor - The Kirghiz tribe live at the end of this slender finger of land in northeastern Afghanistan. Their primary fuel source for cooking has been dried yak dung, creating smoky conditions in their yurts. The buffalo-like yaks are used for most of their transportation needs. In June, Jeff Waalkes in Kirghizstan and Grace Magney with the Global Hope Network in Kabul were able to deliver ten parabolic solar cookers to the tribe. Grace organized the procurement and had the cookers loaded onto a truck. Jeff's responsibility was to get the truck into the Wakhan Corridor, and where the road petered out, strap everything including the solar cookers to the backs of yaks to deliver them to the Kirghiz. Initially hesitant, members of the tribe were soon cooking food and boiling water. See more of Jeff's photos of the delivery.
Global conservation organization adopts solar cooking resolution sponsored by Solar Household Energy - The International Union for the Conservation of Nature (IUCN) has embraced a strong resolution sponsored by Solar Household Energy calling for increased support for solar cooking efforts worldwide. The measure was adopted in September at IUCN's quadrennial World Conservation Congress in Jeju, South Korea. The organization recognized the health hazards of cooking over biomass fires, and the availability of current solar cooking technologies. Efforts continue to develop solar cookers that offer increased efficiency, are cost-effective to produce and distribute, and are sturdy enough to withstand extended use. Read more...
Students set a world record and bring awareness to the benefits of solar cooking - Students, parents, faculty, staff and friends gathered at Miami Country Day School located in Miami, Florida, USA on Friday, April 20, 2012 and set the Guinness Book of World Records™ for "The Most Cookies Baked in One Hour Using Solar Ovens". Trays of unbaked cookies were placed in 40 smaller solar ovens, as well as, two Villager solar ovens. After the cookies were baked and 1225 counted....a World Record was set! The event raised over $18,000 USD, which was used to send the 40 solar ovens and a Villager oven to Haiti. The cookies baked in the event were donated to Feeding South Florida. The event was lead by Matthew Cohen, a high school junior who has been actively involved in the solar oven movement for the past nine years. Cohen launched the website Power from the Sun to educate people worldwide on the benefits of solar cooking and help raise money to send solar ovens to needy families in Haiti. Cohen's latest project is aptly named "The Life Of The Traveling Solar Oven" and encourages students, parents, teachers, and local businesses to sponsor a solar oven. Participants are asked to use the solar oven, document their experience with video or photos and share it on their facebook page: http://www.facebook.com/PowerFromTheSun. The event will conclude on Earth Day 2013.
September 2012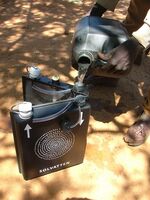 Swedish and Lutheran organizations sponsor water pasteurization efforts in Kenya - The Swedish Church and the aid agency Lutheran World Federation (LWF) are launching Solvatten in Kakuma Refugee Camp in Kenya. The goal of the project is to reduce environmental degradation by enabling people to use alternative sources of energy in the camp and in the host community that surrounds it. 

Supply of fire wood has been a problem in Kakuma region since the camp was set up in 1992 but it has escalated in the past two years, despite that the refugees are not allowed to harvest firewood directly from the bushes. This is attributed to the continuous massive influx of people into the camp leading to the environmental degradation through the harvesting of sticks from the available vegetation for firewood. Firewood has become very expensive and the UNHCR struggles to purchase and supply fuel to the growing population of refugees in the camp. The Solvatten is a solar water pasteurization device.
August 2012
Solar cooker project in Chad is in full swing - In the Farchana Refugee Camp, a team of ten volunteers, refugees themselves, are putting together 2350 cookers! The cookers help prevent conflict between the Sudanese population in the camps and the local Chadian community, who are both competing for scarce firewood. Women, who traditionally collect wood to cook with, face violence outside the camps. The solar cookers need only the sun to cook food, one thing Chad has in abundance! Read more...
New video shows Vietnam Solar Serve's extensive solar cooking projects - A team of three French students came to visit Vietnam Solar Serve's center. They had organized Global Universities Social Trip (GUST), a project that aims to raise students' awareness of social entrepreneurship in Asia. For six months they met many social entrepreneurs throughout Asia who worked on problems such as energy, communication, waste, water, and housing. They created videos that presented the entrepreneurs' projects, the social issues they wanted to solve, and the challenges they had to overcome. Click the image on the right to see a video that they made on their visit to our Solar Serve Center in Danang. For more information on the Gust Project, visit the: http://www.gustproject.com or visit their Vimeo Channel.
Dissertation posted: Identifying the barriers to the deployment of solar cookers in the energy-poor households of sub-Saharan Africa - Sarah Cochetel
New video from Cord showing their solar cooking project in refugee camps in Chad
03:37

Cooking up peace
July 2012
June 2012
Solar cooking heads to The Discovery Center - Central Valley Solar Cookers, founded by Carl Peters, is one of the most successful solar cooking clubs in the USA. Located in Fresno, California, the group now has 111 members. They recently had their First Annual Solar Cooking Festival, which was a huge success. They now have enough money to buy materials to build a solar cooker for use at The Discovery Center, a free non-profit science education facility. The park is fully self-funded and situated on six acres. Carl thinks a panel type cooker would be the safest type. It would be a nice addition to ultimately see solar cookers in our parks instead of only charcoal and wood burning BBQs.
New video: The need for a more durable solar cooker for desert refugee camps
17:48

A more Durable Solar Cooker for Desert Refugee Camps.m4v
Solar Cooking Hits the Mainstream - StarTides (Read more...)
May 2012
Students flood southern Mexico integrated cooking class - Volunteers from the Rotary Club of Fresno, California, led by Wilfred and Marie Pimentel, teamed up with the Rotary Club of Tapachula Centenario, Mexico, to host a five-day integrated cooking workshop in Tapachula. This is the tenth grant project completed in Mexico by the Rotary Club of Fresno. Although only twenty students were expected to attend, ninety-one arrived on opening day to participate—a clear indication of the desperate need for affordable fuel-saving cooking devices in this region. Local instructors and expert solar cooks from Torreon and Oaxaca led the workshop. Participants learned to build three types of rocket stoves: mud and chopped grass, five gallon tin can, and sixteen brick, which were used to make tortillas. Students cut out cardboard sheets and glued them to pieces of aluminum foil to make solar panel CooKits. A variety of meat, vegetable and egg dishes were prepared with the CooKits along with desserts like pineapple upside down cake. Students also learned how to use WAPI's to pasteurize water with a CooKit. Finally, the instructors showed their ninety-one students how easy it is to make a retained heat cooker with a pillowcases and crumpled newspaper stuffed into a woven basket. Read more...
07:14

Solar Cookers - Saving Madagascar's Forests Global 3000
April 2012
Alternative energy organization in Vietnam enthusiastically promotes solar cooking - Vietnam Solar Serve has provided a recent video tour of their production facility in Da Nang, Vietnam. The resourceful group has been adapting solar cooker designs from other countries and developing their own solar energy products since 2000. Looking at the larger alternative energy picture, they also promote photovoltaic panels made in Vietnam and are working on designs for water and wind power turbines. They manufacture a variety of parabolic and box solar cookers.
March 2012
Solar cooking set to help preserve the Golden Temple in Punjab, India - To save the Golden Temple from the ill effects of pollution, the Punjab Energy Development Agency (PEDA) is developing a plan to prepare a daily meal of Langar dal with the help of a solar steam cooking system. PEDA is the governmental agency promoting renewable energy within Punjab, India. To prepare Langar dal for 50,000 to 60,000 devotees daily at the Golden Temple requires one ton (909 kg) of dal to be cooked. A recent study has shown cooking dal with the help of steam will save at least 25 LPG cylinders per day and also reduce the effects of air pollution on the Golden Temple. PEDA chairman Manjeet Singh said that PEDA would bear the entire project cost. This project is included among Most significant solar cooking projects.
February 2012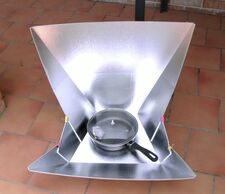 The Sun2Cook is a simple solar panel cooker - The Sun2Cook, was designed by Heinz-Joachim (Jo) Muller. The solar panel cooker takes shape from a single rectangular sheet of polypropylene sheet (core flute). With a few cuts and simple folds it is ready to cook. The steep back of the cooker makes it a good choice to take advantage of morning and late-day sunshine.
The versatile All Seasons Solar Cooker cooks year-round - The All Season Solar Cooker is featured this month as a solar panel cooker whose key feature is its adjustable, coordinated reflector array. The advantage of the ASSC is that it can efficiently capture the earliest morning sun, to begin cooking far earlier, and later, in the day than most other designs. The cooking pot maintains a level position regardless of cooker orientation. It also folds into a flat package that is easy to transport and ship. Visit the cooker article for plans that can be downloaded for free from designer Jim La Joie. SCI tests showed that bread could be baked easily in Seattle (47° N latitude) on February 3rd.
January 2012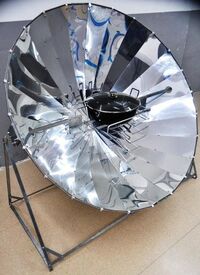 Spanish solar cooking promoter offers to donate cookers to other groups - ACCESO director, René Bijloo, has made the generous offer to donate up to thirty AlSol 1.4 parabolic solar cookers to any non-profit humanitarian project providing solar energy options for rural areas around the world. Contact René Bijloo with detailed information about your program.
Private equity firm invests over $11 million USD in Gadhia Solar - Private equity firm Zephyr Peacock has reportedly invested $11,000,000 USD in Mumbai-based Gadhia Solar in India.. The solar energy company provides energy solutions by using parabolic concentrated technology and has implemented some of the world's largest solar thermal systems during the past two decades. Read more...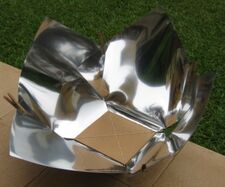 Featured solar panel cooker receives attention, and a suggestion - The Copenhagen Solar Cooker Light was featured here this past November, and Teong Tan, an active participant in the Network, has suggested an alternate plate base design, which will shorten the assembly time and not require any bolts. His design for the base uses two sandwiched pieces of cardboard sewn together, creating sleeves for the reflector corners to slip into. Alternate Base Plate for the Copenhagen Solar Cooker Light
Indian Government budgets six hundred million dollars for solar cooking! - Ajay Chandak of Prince India reports that in the Indian government's latest five year plan, 30 billion INR (approx. $600 million USD) is budgeted for solar cooking in 500,000 schools across India. This will not only help in saving the environment, but it will expose millions of school children to solar cooking and build the confidence that these systems work. For more information on solar cooking in India,
See India. .
December 2011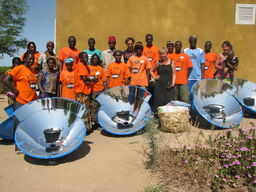 Solar Cooking NV and Sol Suffit ship 630 solar cookers to Senegal - The project is a joint venture between Solar Cooking NV in the Netherlands, and Sol Suffit, a long time promoter of solar cooking in Senegal. The SolarCooker Eco3 cookers will be introduced in Dakar and in eight villages next to Djoudj National Park. Local volunteers participated in workshops, and will be training others in the surrounding villages. Trainees were also made familiar with the method of heat retention cooking. They found it quite easy to make good quality hay baskets with inexpensive baskets(locally made) and empty rice bags filled with dry hay.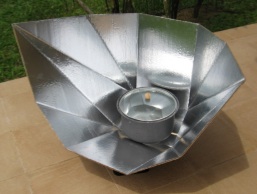 A simple panel cooker makes advances in design - The Sun-Funnel cooker, designed by Teong Tan, is similar to the Fun-Panel cooker, but with a different panel fold. The intent is to have a panel cooker that will be strong enough to support a cooking pot when the cooker is tipped back for better orientation to the sun. It also uses a stick placed through the cooker base to allow the pot to remain level while cooking.
November 2011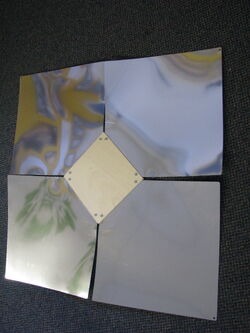 Small, compact, and inexpensive solar panel cooker - The Copenhagen Solar Cooker Light is featured as an example of a nicely conceived solar panel cooker. It is flexible in it's design, as well as in the number of ways it can be configured. The components include a flat base plate, which flexible reflective panels are bolted to. Then using simple clamps, the cooker can be configured with a low open front and high back, or with more vertical sides for cooking when the sun is directly overhead. The designer, Sharon Clausson, states that the curved shape of the cooker is more stable than typical panel cookers in windy conditions.
Patent landscape report on solar cooking - The World Intellectual Property Organization commissioned an extensive report on the state of solar cooking, prepared by Scope e-Knowledge Center Private Limited based in India. The report validates the viability of solar cooking, a technology well-suited for a growing portion of the world's population. It also provides a number of examples of various designs that have applied for patents. Read the report.
Celebrity chef José Andrés makes an impassioned plea for improved cookstoves and solar cookers to benefit the world's poor.
October 2011

TED Talks on solar cooking - Louise Meyer was joined by José Andrés and Marcela Valladolid for a TEDx WashingtonCircle presentation titled Food & Communication: Recipes for Development. Louise Meyer is a founding director of Solar Household Energy, and a tireless and inspirational advocate of solar cooking technology. She has taught solar cooking in the refugee camps of East Africa and in villages from Zimbabwe to Mexico. José Andrés is an award-winning chef and restauranteur, who has made a substantial commitment of his time and resources to provide access to solar cooking in Haiti. The event was open to the public, and took place at the International Food Policy Research institute. You can watch the on-demand broadcast here.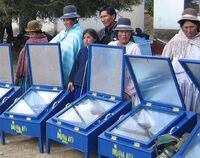 Bolivia Inti-Sud Soleil reports a decade of success - Bolivia Inti-Sud Soleil reports they have distributed more than 20,000 ecological appliances since 2000. From these 20,000, 14,000 have been solar cookers, mainly distributed in the South American countries of Peru, Bolivia, Chile, and Argentina. Additionally, 5,000 Rocket Stoves were distributed in the African countries of Benin, Chad, and Guinea, as well as to the South American countries. Besides solar cookers and stoves, they have also provided fireless cookers, solar food dryers and solar showers. On November 5, 2011, the organization is sponsoring a national conference addressing deforestation in Africa to be held in their hometown of Nantes, France. Registration and program information. This project is included among Most significant solar cooking projects.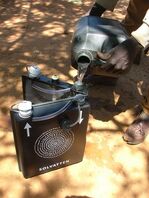 Water pasteurization system changes community health in Kenyan village - Solvatten is a compact, portable solar water pasteurization appliance about the size of a small suitcase. A recent follow-up study of new users in the Bungoma district in western Kenya showed a marked improvement in family health and student attendance. Before Solvatten use, 67% of the children in the families had irregular attendance at school as a result of being sick, often with waterborne diseases. After purchasing Solvatten the overall attendance of children at school has increased by an average of 87 percent, as stated by the parents. Before using the system the typical family had someone ill three to four times per month, and that has changed to only .03 times per month. Since waterborne diseases have all but disappeared, people are saving money on medicines and medical services.
September 2011
August 2011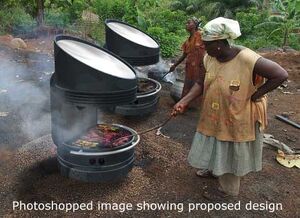 New solar grill uses latent heat storage - Students at MIT are working on a case study for a new type of solar powered outdoor grill. Based on the technology from MIT professor David Wilson, this grill will collect thermal energy from the sun and store it to allow cooking times for up to twenty-five hours at temperatures above 230°C (450°F). Wilson's technology uses a Fresnel solar reflector to harness the sun's energy to melt down a container of lithium nitrate. The lithium nitrate serves as a solar battery. Due to its phase change reaction, the thermal energy is able to be stored for longer periods of time and at higher temperatures, by means of latent heat storage. Heat is then redistributed through convection, which allows for outdoor cooking. A Solar Grill Prototype for a Greener Tomorrow - BarbequeLovers.com
July 2011
Solar ovens, renewable energy offer hope for Afghanistan (Reuters) - At first, she noticed Afghan children hauling brush. Then, in Afghan family compounds, she noticed women tending small fires and trying to cook over them. But it wasn't until U.S. diplomat [and Solar Cookers International Board Member] Patricia McArdle realized how often it was sunny in Afghanistan that she put it together with a youthful memory of cooking with solar ovens and realized this was a low-tech option offering long-term hope to the war-torn nation, which is preparing for a draw-down of U.S. troops. At first, she noticed Afghan children hauling brush. Then, in Afghan family compounds, she noticed women tending small fires and trying to cook over them. But it wasn't until U.S. diplomat Patricia McArdle realized how often it was sunny in Afghanistan that she put it together with a youthful memory of cooking with solar ovens and realized this was a low-tech option offering long-term hope to the war-torn nation, which is preparing for a draw-down of U.S. troops. Read more...
July 2011 - June 2012: International opportunity for testing solar cooker designs - Originally announced as a one-time event Oct. 11-13, 2011 with a related conference, the solar cooker competition has been cancelled, and instead there will be a year-long opportunity for having solar cookers and fuel stoves tested free. India's Promoters and Researchers in Non-Conventional Energy (PRINCE) group has updated standards for solar cookers, developed in conjunction with input from SCWNet members. These universal testing standards will be used to evaluate the cookers by simulating real world conditions. Designers, manufacturers, NGOs and individuals are invited to submit solar cookers for testing, and need not be present for the tests. While there will be no cash prizes, solar cookers will be rated on thermal performance, cost of manufacture and transport, and user convenience. Send cookers anytime between now and June 2012 to: Prof. Ajay Chandak, PRINCE, Shamgiri, Opp Swagat Lodge, Agra Road, Deopur, Dhuli – 424005, Maharashtra, India. Include your usual instructions for consumers. If you wish your cooker returned, please arrange to cover return shipping costs. After testing, entrants will be contacted with results, and have the option of omitting their information in the publicly listed ratings. No reply from entrants within two weeks or so after receiving their results will be taken as consent to publish. Other questions? Email: renewable.india@gmail.com.
July 2011: Solar cooking expo at northern Virginia mosque - Solar cooking in Islamic countries is on the rise, but its wide-spread acceptance as a significant way to reduce the damage caused by smoky cooking fires will need greater support from the international development community. Solar Cookers International (SCI) board member Patricia McArdle and Afzal Syed of the Dar al Noor Mosque congregation contributed to this goal by hosting a well-attended solar cooking demonstration at Syed's mosque in Manassas, Virginia on Saturday July 9. Solar Household Energy (SHE) co-founder Louise Meyer and two SHE volunteers from Washington DC also participated in this event. A popular DC radio show interview with McArdle about her novel Farishta two days before the event, drew large crowds from around the northern Virginia/DC metro region.
thumb|300px|TAHA CHAMCHIHA Solar Cooking in the Sahel
Solar Cooking in the Sahel - A Goedhart Film production, TAHA CHAMCHIHA Solar Cooking in the Sahel, documents daily life for the Sudanese refugees living in camps in bordering Chad. Tchad Solaire has trained over 12,000 women in the use of simple solar panel cookers. These CooKits have provided the women additional free time normally spent searching for scarce firewood. Within each camp there is a workshop center where cookers are made for distribution to the other residents. Though the cookers are somewhat fragile, the women have appreciated being involved with the process of making the simple CooKits. The film also shows how the companion Guffah heat-retention cooker baskets are being assembled to use with the panel cookers to keep the food piping hot for dinner, served in the early evening.
Global Resource Alliance receives generous grant from the Ferguson Foundation - The Global Resource Alliance will use this grant to offer 50 solar cooking workshops in the Mara Region of Tanzania and over 1,000 subsidized solar CooKits. This, in addition to a grant from WeForest and Deliotte Belgium to plant 130,000 trees over the next two years, will help restore this heavily deforested area and prevent many health problems and deaths related to smoke inhalation.
United Nations report predicts growth in renewable energies based on the success of small-scale projects. - "The rapid growth of small-scale renewable energy applications in developing countries should underpin the continued expansion of the global renewables sector, despite a slump in investment levels at the start of this year. That is the view of Professor Ulf Moslener of the Frankfurt School of Finance and Management, the academic body that produced today's United Nations Environmental Programme report into green energy investments, who predicted that unconventional renewable energy technologies such as systems designed for cooking and food processing will drive future investment in the sector." - Business Green (Read more...)
June 2011
Heat storage offers the possibility of solar cooking even when the sun isn't shining - Research is underway around the world using high-tech and low-tech means to accumulate heat during the day for cooking at night or early in the morning. See our article on Heat storage for more information.
Voice of America interviews Patricia McArdle about her novel Farishta - Solar Cookers International board-member Patricia McArdle discusses her award-winning novel in which solar cooking in Afghanistan is featured. Audio available here.
Solar Cookers International is now an official Partner in the Global Alliance for Clean Cookstoves - SCI is delighted to be working with the Global Alliance on its goal of enabling 100 million households to adopt clean and efficient cooking solutions.
United Nations seeks public input on solar cooking - The UN Framework Convention on Climate Change is asking for public input on methodological issues for solar cooking projects under the Clean Development Mechanism. Input is welcome from June 3 until July 3, 2011. Log in and give your input on this page of the UNFCCC site.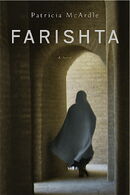 Listen to NPR's Scott Simon interview SCI Board Member Patricia McArdle - Audio here. The newly released novel Farishta by Solar Cookers International Board Member Patricia McArdle tells the compelling story of diplomat Angela Morgan. Stationed at a remote British Army outpost in northern Afghanistan, Angela becomes frustrated at her inability to contribute to the country's reconstruction. Slipping away disguised in a burka to provide aid to refugees, Angela becomes their farishta—or "angel" in the local Dari language—and discovers a new purpose for her life. Farishta draws on the author's experience as a diplomat in Afghanistan and her commitment to solar cooking. The importance and practicality of solar cooking is woven into the novel as Angela shares it with the local population. You can purchase Farishta at your local bookstore or online. You can also listen to a recent interview that Patricia McArdle did with CBS News.
Solar cooker and low-emission fuel stove innovation workshop this July in Oregon, USA - Solar Cookers International is proud to partner with the Aprovecho Research Center and join their Summer Stove Camp "Fuels of the Future" on the grounds of Aprovecho Labs in Cottage Grove, Oregon, USA. Those committed to improving the use of fuel for cooking will gather to spend one week learning, innovating, and creating improved designs and prototypes.
May 2011
Women excel at the Solar Trade Fair in Totogalpa, Nicaragua - Twelve women participated in a program where they first, constructed solar box cookers under the direction from the Solar Women of Totogalpa in Nicaragua, and then set about to create their favorite recipes, which they demonstrated with their new ovens in a cook-off at the Solar Trade Fair. Mauro Perez, a member and only man in the Women's Association is working on the project to develop solar equipment use. In addition to solar cookers, the association constructs solar energy panels and equipment for homes and farms. The group also sponsors international university students to come to the workshop and participate in the construction programs. Perez also reported to have received support from a United Nations program for the construction of infrastructure at the workshop.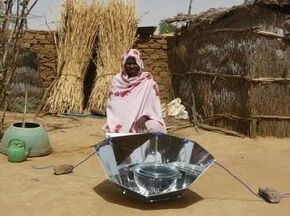 SHE actively promotes solar cooking in East Africa and Latin America - Solar Household Energy (SHE) was commissioned to test acceptance of the HotPot solar oven in the Gaga Refugee Camp in eastern Chad. It shelters 20,000 people from Darfur in Western Sudan. Patrick Fourrier, a French solar cooking expert affiliated with Bolivia Inti Sud Soleil, completed the first phase of the project last month. He will also ensure that local support systems set in place to encourage continued use of the solar ovens are working effectively. Meanwhile, SHE has begun a cooperative relationship with Grupo Jaragua, a highly respected non-governmental organization in the Dominican Republic, to support a solar cooking initiative. Grupo Jaragua is aided by a Dominican eco-tourism and solar cooking advocate El Fuego del Sol, which conducts the local assembly and subsidized sale of Sun Oven box cookers in rural communities near the Haitian border. They are also supporting The Nature Conservancy's office in the Dominican Republic to add the integrated cooking method as a component of their reforestation project in Haiti, and working to expand the solar cooking promotion efforts it undertook in Mexico with the Mexican Fund for the Conservation of Nature (FMCN) begun in 2004. On the public education front, SHE founding director Dar Curtis is participating as a contributing member of the Technology and Fuels Working Group of the Global Alliance for Clean Cookstoves. This alliance of governments, corporations and non-profits is promoting cleaner cooking solutions than the open cooking fires and inefficient cookstoves used by three billion people around the world. Read more in the SHE spring update 2011. This project is included among Most significant solar cooking projects.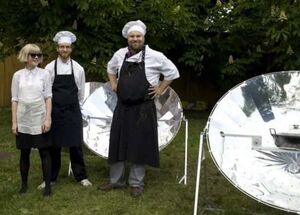 Traveling solar restaurant to visit European cities this summer - The Lapin Kulta Solar Kitchen Restaurant aims to follow the sun through Europe the summer of 2011, visiting several cities where it will present an extraordinary culinary concept. Joining forces to bring this about are world-acclaimed Catalan designer Martí Guixé, Finnish food visionary Antto Melasniemi and Lapin Kulta beer. Opening during Milan Design Week 2011 in April, the restaurant will celebrate the sun, gourmet cooking, beer, life and art on its trail towards the never-setting summer sun of the Arctic Circle. Unlike the traditional way of cooking, solar heat affects the taste and texture of the dish in a surprising and positive way, producing a completely different taste experience. The public is invited to follow the construction of the Lapin Kulta Solar Kitchen Restaurant at locations including Milan, Stockholm and Helsinki. You will be able to watch the cooking process and finally to enjoy the food in an outdoor setting. View opening day in Milan, Italy.
Hillary Clinton: "We have got to do something about this!" - Ryan Lizza writes in the New Yorker Magazine: "Not long ago, I met with Kris Balderston, the State Department's representative for global partnerships. He started working with Clinton ten years ago, when he guided her through the politics of upstate New York during her Senate race. Now he works on an array of entrepreneurial projects that complement traditional diplomacy. He talked excitedly about working with Vietnamese-Americans to build stronger ties to Vietnam and about distributing vaccines in partnership with Coca-Cola. He pointed to a bookcase stocked with devices that looked like a cross between a lantern and a paint bucket. These were advanced cookstoves. "This is a problem that the Secretary saw when she was First Lady," Balderston said, explaining how lethal cooking smoke can be. "One half of the world cooks in open fires. Two million people die a year from it—that's more than malaria and tuberculosis combined, and nearly as much as H.I.V." On a trip to Congo in 2009, Clinton met a woman in a refugee camp who had been raped in the jungle on the outskirts of the camp while gathering wood for her stove. Telling the story at the State Department, Clinton was angrier than Balderston had ever seen her. "We have got to do something about this," she said. Balderston spends much of his time trying to build a market for inexpensive, clean-burning cookstoves in the developing world." Read more...
April 2011
European bread producer supports cooking projects in Africa - Europastry, located in Spain, has signed an agreement with Sol Solidari, an NGO that provides solar cookers, stoves and solar cookers to families in the Sahel region, across Ethiopia and Central Africa. Introducing new technologies, Sun Solidari helps to reduce health problems, poverty and deforestation in these countries. In Isalo, Uganda most households cook with wood, especially with the system of the three-stone fire. This system is extremely inefficient because a lot of the heat it generates is wasted. In addition, cooking with this system generates a lot of smoke, often inside homes, causing severe vision problems and increasing the incidence of lung cancer and other respiratory diseases. Europastry has donated twenty solar ovens to help the creation of a micro-enterprise bakery in Isalo for a community of women to bake bread for sale, without the need for fuel. They have also funded the purchase of 600 efficient wood stoves for families in Bandiagara, Mali. These simple stoves, manufactured by local blacksmiths, consume only a third of the firewood used in traditional three-stone cook fires. Read more...
Solar cooker manufacturing business in Uganda is moving forward - Hopefully, production will begin this April in Uganda. In a recent interview with The EastAfrican, Ron Mutebi revealed that he has more than 1,000 prospective buyers for his product. "The Ultra Sun Cooker is designed to meet up to 70 percent of the cooking needs of a typical family, entirely using the power of the sun," he says. Uganda's dependence on forest resources for the domestic energy needs of most families continues to deplete the forest cover, a problem other East African countries are also battling with. It is estimated by the Food and Agricultural Organization that Uganda is currently losing almost 2% of their forested areas annually. Read more...
March 2011
Solar cooking helps AIDS patients in Malawi - Sun Ovens International, an Illinois, USA company, joins forces with the Rotary Club of Naperville, Illinois to help promote solar cooking for the people of Malawi, Africa. Given the economic and health struggles the country is currently facing, this population will benefit greatly from having access to safer and healthier food. The Global Sun Ovens they brought were perfect in slow cooking the "seven grains" diet given to people living with AIDS. This is a nutritious blend of seven wholesome grains that, when softened, provide patients the best nutrition without being too heavy or harsh on their digestion. Prior to the introduction of solar ovens, people would use a huge amount of fuel like charcoal or firewood to soften these grains. Now, all they have to do is to harness the power of the sun to cook their food. This minimizes their exposure to cooking fumes and the need to gather fuel. Read more...
Worldwide competition for solar cookers coming in October (postponed until possibly Jan. 2012). - The International Symposium on Renewable Energy, sponsored by Promoters and Researchers in Non-Conventional Energy, will take place in Dhule, India from October 11th -13th. The symposium includes lectures and activities on renewable energy, as well as, a side by side performance competition for solar cookers and domestic wood stoves. Many variations of solar cookers and stoves have been used in the past for projects promoting integrated cooking around the world. As solar cooking is being recognized as a valuable part of the solution in helping to reduce deforestation and respiratory disease, policy makers, governments, and NGO's will be looking at which designs provide the best real-world performance. To accomplish this comparison, testers will use an approach called the Kitchen Performance Test. The competition will focus on cooker output, cost, and ease of use in two solar cooking categories, concentrating solar cookers and other designs, typically box and panel cookers. All manufacturers, suppliers, and inventors are welcome to participate in the competition. Also, there is no entry fee, though participants are responsible for transporting their designs to the symposium site. More Information...
Former New York City photographer lives off-grid in Texas desert with his solar cooker - A New York Times article reports on John Wells, living a solitary existence in the west Texas, USA desert. If you stop by, he may offer you dinner: a plate of red beans, rice and broccoli, and a tangy slice of homemade cheese, olive and beer bread, cooked all afternoon in his solar oven. His structures are primarily recycled shipping containers, and he has made several clever adaptations of household appliances, including a pedal-powered clothes washer. Using his solar cooker, made from a recycled satellite dish, is central to his daily activities. New York Times article with photos of his cooker.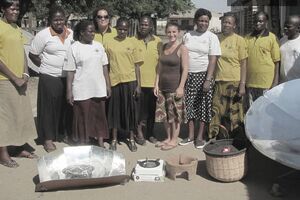 Light Gives Heat visits Solar Cookers International demonstration in Kisumu, Kenya - Light Gives Heat (LGH) is a NGO promoting grass-root economic sustainability and creative endeavors in Africa. Ugandan Director, Amberle Reyes and a staff member recently visited a demonstration of sustainable cooking methods sponsored by Solar Cookers International. It included traditional fixed and portable earthenware stoves, called upesi in Kiswahili, which more efficiently use charcoal or wood as fuel, CooKit solar panel cookers, and heat-retention cooking baskets. They were most interested in solar cookers and fireless baskets. Locals were initially attracted to solar cooking not because of the possibility of saving money by buying less fuel, or the health benefits of indoor smoke reduction, but because solar cookers can bake cakes. Cake is seen as a "rich person food", and LGH saw an entrepreneurial opportunity: Cakes are sold for weddings and birthdays. Most people cannot make high-quality cakes because of the irregular temperatures of charcoal and wood stoves, but solar cookers bake perfect, moist cakes with very little worry of burning or overcooking. At the end of March, SCI staff will bring CooKIts and retained-heat cooking baskets to Jinja and demonstrate first-hand their effectiveness to all the LGH employees. Light Gives Heat has received an $8,000 USD grant to supply their Uganda artisans with these solar cookers. More Information and photos...
A flat panel approach to a parabolic solar cooker - The Phaeton, developed by Fraser Symington and Lorin Symington of ASTRA, is a scaled down version of their earlier Helios Array. It consists of an array of mirrors supported on a straight steel frame and a cooking console. The light is first focused onto a second reflector, which sends it up to the base of the console, at a convenient working height of 76 cm (30"). With 35 square feet, or 3.2 square meters of collection area, the Phaeton achieves a 5 min/1L boil. A pot with 8L of water will boil in 35 minutes. The flat panel approach to construction allows this cooker to be fabricated for approximately US$350, considerably less than the typical parabolic solar cooker of this scale. Due to the high range of temperatures it is capable of achieving, the Phaeton can bake, boil, fry, roast, dry, or distill water. With a fan powered dehydrator, it will dry 12 kg of fresh, juicy pineapple into over 2 kg of perfect dry tidbits in twelve hours. The trade-off for such power and convenience is a long focal distance. This means that the Phaeton must be reoriented approximately every seven minutes for maximum output. The array is mounted on caster style wheels, and is easy to rotate for reorientation to the sun. Possibly a candidate for a village cooker shared with several households.
Big success of the sale of subsidized solar ovens in Lalibela (Ethiopia) - In 2008 Sol Solidari started to introduce solar ovens in Lalibela and in the Abune Yosef mountains. The solar ove

ns are a kind of sealed boxes with glass in the upper part. The solar rays that come into the box cannot go out of it and the inside heats up like a conventional oven. This oven is less expensive than a solar cooker, but it is also slower. The idea is to be able to cook without supervising the food whilst cooking; although the preparation of the food will take several hours. In a first phase of the project the solar ovens were given free to the families with the biggest needs. These families were chosen by the kebeles to promote the knowledge of this new technology. In this way 166 ovens were given during the years 2008 and 2009. Now that the people in this area have seen the functioning and the benefits of these solar ovens we took a start, in 2011, to sell them subsidized. (Read more)
February 2011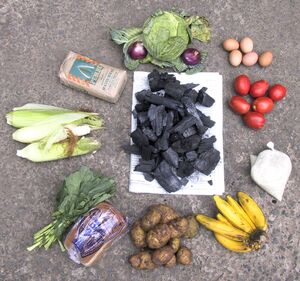 The Impact of Rising Food Prices - Across the globe, food stocks are down in part because of unfavorable weather, ranging from drought to floods in various parts of the world. The demand for rice and other grains, meanwhile has been growing, especially in big developing countries like China. This situation has added to the struggle for families trying to survive, and has helped to fuel protests in the Mideast. With food costs rising in developing nations, there is less money for the population to buy needed fuel, primarily charcoal, for cooking. Introducing solar cooking to more areas is an important way for residents to offset the higher price of food staples. Read more...
The World Wildlife Fund, working with energy consultant, Ecofys, has launched "The Energy Report" - It presents a detailed plan for earth's population, to thrive without nuclear and fossil fuels by 2050! The report includes solar cookers as one of the zero emissions solutions to the harmful indoor air pollution and massive deforestation faced by hundreds of millions of people in the developing world who still cook over open fires. The Energy Report
[[Video:Solar-Powered Cooking Arrives in Southern Mexico|thumb|300px|thumb|Taqueria Poncho, solar street vendor arrives in Oaxaca, Mexico.]]
Student success shows independent spread of solar cooking - The Eldoret Student Projects in Kenya, spearheaded by Camily Wedende of Sun Cookers International, and aided by long-distance adviser, Sharon Cousins, of Solar Cookers International, have taken an important step in that spread with a student team who not only learned how to cook with sunshine but also learned to take a creative and scientific approach to solar cooking. Students researched existing solar cookers on the Solar Cookers World Network site. They put their heads together and came up with new ideas to try. They performed comparative tests on an existing model and two of their prototypes. While all three reached cooking temperatures, one innovation showed the strongest performance at their location. All twenty students built durable solar panel cookers to take home to the camps where they live, and have been using them to prepare food and provide water pasteurization for their families. They keep records of their progress and experiments, amazing the neighbors who stop by to see food cooking in a stove powered by sunshine, a stove that children in their community helped to invent. Camily and the team hope that other schools and clubs can use the example of their pilot project to help more youth become scientists for solar cooking, to aid in the spread of this bright idea whose time has come.
January 2011
Indian government clears plan for sixty solar cities - The Indian Government will kick off an ambitious scheme to develop sixty solar cities in two years. It will be done in collaboration with city corporations, municipalities and district councils. The focus will be on renewable energy devices such as kitchen waste-based plants, solar water heating systems, solar cooking systems, solar steam generation, drying and air heating systems, solar air-conditioning, bio-mass gasification based systems and biogas. Read more...
U.S. Department of State awards $100,000 grant to Turkish foundation - The grant will allow the Foundation for the Support of Women's Work (FSWW) to launch a year-long solar cooking project. The project will have two phases. During the first phase, educational seminars about the effects of climate change are planned in several communities — Istanbul, the Marmara district of Bandırma, the southern province of Hatay and the southeastern province of Mardin. Renewable energy sources will be discussed as alternatives to smokey cooking fires. An estimated 2,000 solar cookers will be built and sold by women's groups during the second phase of the project, providing needed income opportunities. Read more...
Flood-affected Pakistanis receive solar generators and cookers -- The people of Swat, Pakistan have received solar-powered energy generators for electricity and solar-powered cooking equipment funded by a leading Berlin-based non-governmental organization, German Aid for Afghan Children (GAAC). The organization has begun one million Euros relief and reconstruction work in the Khyber Pakhtunhwa's districts worst hit by floods. GAAC had announced in 2010 the distribution of solar-powered lithium-ion batteries to generate electricity and solar cooking equipment for the planned 1000 families of Swat, Nowshera, Pabbi and Bannu districts. Read more...
ID Cook offers Portable snap-together parabolic solar cooker - Based in France, ID Cook markets the Cookup200. A clever design, it is assembled quickly from notched pieces that fit together without fasteners. When disassembled, it is easily transported in a relatively compact travel bag. Typically this style of cooker is constructed with fairly heavy materials, and a single piece reflector. Parabolic cookers are often used at a single location. This video of the lightweight solar cooker demonstrates its assembly, operation, and portability.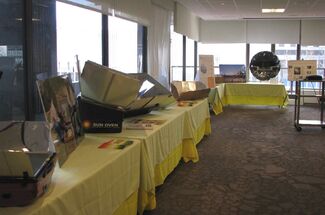 Solar Cookers International exhibition and reception at the United Nations a success - Representatives from non-governmental organizations and interested supporters attended the three-hour, open-house event put on by Solar Cookers International on January 18th. The concept of solar cooking is so important, that representatives from Nigeria, the Middle East, Pakistan, Bangladesh, and Somalia made it through freezing, blowing rain to attend the exhibition. A wide variety of solar cookers were on display with informational material accompanying the cookers. Video loops played throughout the evening, showing real people around the world cooking with the sun and training others to do so. There was a real urgency at the exhibition that the message of solar cooking be strong, unified, and be present in global discussions of development and progress for people around the world.
African solar cooking partnership project visited by Dr. Jill Biden, wife of the U.S. Vice President - Lift Up Africa is a strong believer that partnering and sharing resources is a key to successful implementation and sustainability. This project was designed to introduce solar cooking and related technologies to ten communities in Kenya. The partnership relied on Africa HEART, a Kenyan-based NGO recently visited by Vice President Biden's wife Dr. Jill Biden, to identify three community groups in each district, the fifty trainees in each community, and training venues. Africa HEART covered expenses and handling logistics related to transport for the solar cooking equipment, distribution venues, and follow-up on usage and other needs. Solar Cookers International East Africa Office (SCI-EA) provided the trainers and supplies, written reports, and conducted the training. Lift Up Africa provided a grant to cover direct expenses related to equipment purchase and SCI-EA's travel, partnership connections, and worked with Africa HEART on follow-up and project evaluation. This project was a success and 150 families, approximately 1,200 people, have benefited from their new training and solar cooking equipment. This project demonstrates the value of independent organizations working together, each providing their area of expertise, to achieve substantial results. Hopefully, this will be a continuing pattern for projects initiated by members of the Solar Cookers World Network.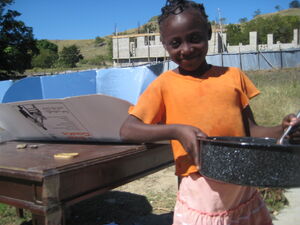 Haiti - One year later - Haiti continues to benefit from solar cooking. Solar Cookers International (SCI) and International Child Care Ministries (ICCM) are working to expand a project in the schools around Port Au Prince to integrate solar cooking into the 5th grade science curriculum. The goal is that each student will receive a CooKit to use each day in preparing and cooking their lunch, all the time learning about science. Training and certification of teachers continues, as do SCI's efforts to secure funding to provide 2000 more CooKits for this school project. To date, SCI has provided 200 CooKits, pots and Water Pasteurization Indicators (WAPIs) for four schools. With your help, we will achieve our goal of 2000 more! Reaching students in their classrooms, teaching a new lifestyle habit, while at the same time providing environment education is a winning program. Background: SCI, in collaboration with Sun Ovens International and ICCM, distributed over 400 CooKits in Haiti immediately following the devastating earthquake there. Near the community of Pigeon, 135 Haitians were trained in solar cooking by Programme Energie Solaire. Each participant received a CooKit, a pot and a WAPI, giving these earthquake survivors a method to cook their food and pasteurize their water without need of scarce and expensive fuel. Solar cooking is technology that offers relief in disaster situations: 1) When infrastructures are in ruins and no energy or gas is available, solar cooking utilizes the sun to cook hot food; 2) When fuel is scarce, cooking with the sun offers a clean, workable solution; 3) Solar cookers fight cholera by heating water to pasteurization temperatures (65°C or 150°F); and 4) Using a solar cooker requires only the sun, and does not necessitate searching for other forms of fuel. Families can stay together and remain safe. SCI thanks you for your ongoing support for solar cooking in Haiti.
2010
2009
2008
Older news
See also Current news or archived news from other years.