Deutsch, Ελληνικά, Español, Français, Indonesian, Italiano, Kiswahili, Kreyòl ayisyen, Melayu, Português, Русский, Soomaaliga, Tagalog, Tiếng Việt, Türkçe, தமிழ், नेपाली, 中文, اردو, 한국어, 日本語, العربية, فارسی, עִברִית, हिन्दी, ไทย, বাংলা, తెలుగు, ગુજરાતી, ລາວ
---
March 2015Edit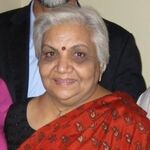 Apply for the BBVA Foundation Frontiers of Knowledge Awards: Solar Cookers International has a unique opportunity to nominate projects from SCInet members for the 2015 BBVA Foundation Frontiers of Knowledge Awards. The BBVA Foundation Frontiers of Knowledge Awards seek to recognize and encourage world-class research and artistic creation, awarding contributions of lasting impact for their originality, theoretical significance, and ability to push back the frontiers of the known world. For consideration for nomination, please email Solar Cookers International with the Subject Line "BBVA Awards" for nomination instructions. Final applications must be received no later than May 1, 2015. All materials must be in English. Read more...
February 2015Edit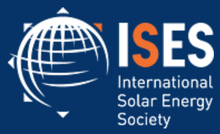 EVENT: International Solar Energy Society webinar on Solar Food Processing for Income Generation - On March 11, the International Solar Energy Society (ISES) will be hosting a webinar on how solar food processing can be used for income generation. "Expert speakers will show examples of how solar food processing can be a profitable business venture. The panelist speakers will present case studies where individuals and companies use solar cooking techniques to earn their living and have made a successful and professional business." Presenters include:
The webinar will be held from 3:00pm - 4:30pm GMT (7:00am - 8:30am PST/10:00am - 11:30pm EST). More info and registration...
Apply for the SEED Award - The SEED Awards recognize "the most promising, innovative and locally-led start-up social and environmental enterprises in countries with developing and emerging economies. The independent SEED International Jury of experts selects enterprises which have the potential to make real improvements in poverty eradication and environmental sustainability while contributing to a greener economy." Apply by March 31, 2015. Read more...
SCInet welcomes new members this month:
January 2015Edit
Celebrity chef José Andrés wants to cook cleaner this year - Writing in National Geographic, José Andrés discusses his New Year's Resolutions which include the goal to "cook cleaner"! Read article...
Available sunshine in the Sahel region of Africa documented - Authors, Beth Newton, Sophie Cowie, Derk Rijks, Jamie Banks, Helen Brindley, and John h. Marsham have published a well-documented analysis of the potential sunshine available for solar cooking in the Sahel region, particularly in northern Chad where a number of Sudanese refugee camps are located. TchadSolaire has been training both refugees and the indigenous population to solar cook in the region since 2005. Even along river population centers where clouds tend to form, solar cooking is possible for over 330 days a year. Read more: Solar Cooking in the Sahel - NOWCAST
15,000 students in Mumbai solar cook and set world-record - In an event organized by Keshav Srushti, 15,000 students from 80 schools in Mumbai, India set a new world record for the largest-ever solar cooking gathering. Each student was given a solar cooker and taught how to assemble and use it as part of a national campaign to spread awareness of the importance of solar technology. C Vidyasagar Rao, governor of Maharashtra and Ashish Shelar, minister of state, Power, Coal & New Renewable Energy, attended the record-setting gathering. Read more at: Over 15,000 students create a new world-record in solar cooking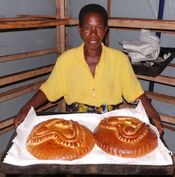 December 2014Edit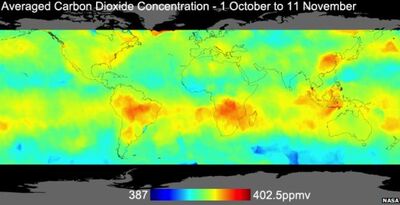 Latest Nasa data shows elevated CO2 levels over Africa and South America - According to this BBC article, "Also apparent are the higher concentrations over South America and southern Africa. These are likely the result of biomass burning in these regions."
Solar Cookers International remembers Rabbi Harold M. Schulweis - As co-founder of Jewish World Watch, Rabbi Schulweis was a visionary behind efforts like the Solar Cooker Project to empower and protect refugee women fleeing the Darfur crisis. He will be missed. His obituary is available online.
José Andrés details his use of solar cookers at Life is Beautiful event in National Geographic - In an article for National Geographic, Chef José Andrés writes about his pop-up restaurant, Sunny Day, which he opened at the Life is Beatufiul event in Las Vegas, NV. Sunny Day used solar cookers to cook their signature dish, vegetarian tacos, during the day and clean-burining ethanol in the evening. Read article...
Lapin Kulta Solar Kitchen Restaurant featured in The Guardian - Lapin Kulta Solar Kitchen Restaurant, the traveling solar restaurant from Catalan designer Martí Guixé, Chef Antto Melasniemi and Lapin Kulta beer, was featured in an article in The Guardian as an innovative user of solar energy. The piece discusses the journey of this experimental solar restaurant, including how they were able to cook in Finland in -15°C. Also featured are new innovations in photovoltaic technology, a new apartment in Hamburg, Germany which grows algae for fuel with solar energy, and simple method for water disinfection. Read article...
Another business uses solar cooking to prepare their product - New-member Bjorn Qorn located in New York, USA, has created a large In-the-ground solar cooker to cook their locally-harvested corn for sale as popcorn.
For older news, please see Solar cooking news archive.
For all news added to any page on the site see News log.
Solar Cookers International Network
Solar cooking basics
See all...
Teaching and promotion
Solar cooking in depth
Related technologies

Questions and comments: webmaster@solarcooking.org