Deutsch, Español, Français, Indonesian, Italiano, Kiswahili, Kreyòl ayisyen, Melayu, Português, Русский, Soomaaliga, Tagalog, Tiếng Việt, Türkçe, Ελληνικά, தமிழ், नेपाली, 中文, اردو, 한국어, 日本語, العربية, فارسی, עִברִית, हिन्दी, ไทย, বাংলা, తెలుగు, ગુજરાતી, ລາວ
| | | | | |
| --- | --- | --- | --- | --- |
|          | | | |         |
| | |
| --- | --- |
| | |
---
March 2015Edit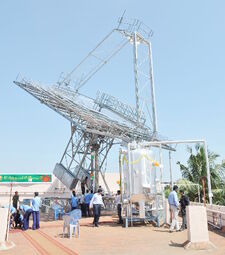 Investment brings large-scale solar cooking to Chennai school for orphans and underprivileged boys - Starting in 2013, a partnership between the UNDP, India's Ministry of New and Renewable Energy, and the Global Environment Facility, led to a project to install an ARUN®100 solar concentrator at the Ramakrishna Mission's Students' Home. The system provides enough energy to cook 3,000 meals per day and reduces LPG consumption by half, which leads to a savings of US$8,000 per year. Read more...
Women's Day event in India promotes solar cooking - Sanjib Rout, Chairman of the C.V. Raman College of Engineering organized a workshop on "Solar Cooking for a Healthy & Better Life" at the Bhubaneswar Club in Odisha, India to raise awareness of the potential of solar cooking for commercial applications.
Show your solar cooker design to the United Nations Development Program - The UN is now assessing what viable small and institutional-sized solar cookers are available in the marketplace for widespread distribution in emergency situations. Proposals must be submitted by 5 p.m. Friday, March 27, 2015. Read more...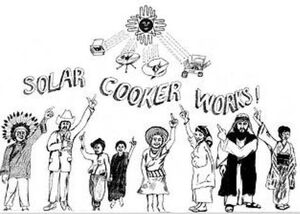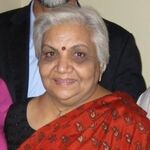 Apply for the BBVA Foundation Frontiers of Knowledge Awards: Solar Cookers International has a unique opportunity to nominate projects from SCInet members for the 2015 BBVA Foundation Frontiers of Knowledge Awards. All materials must be in English. Read more...
February 2015Edit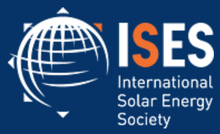 EVENT: International Solar Energy Society webinar on Solar Food Processing for Income Generation - On March 11, the International Solar Energy Society (ISES) will be hosting a webinar on how solar food processing can be used for income generation. "Expert speakers will show examples of how solar food processing can be a profitable business venture. The panelist speakers will present case studies where individuals and companies use solar cooking techniques to earn their living and have made a successful and professional business." Presenters include:
The webinar will be held from 3:00pm - 4:30pm GMT (7:00am - 8:30am PST/10:00am - 11:30pm EST). More info and registration...
Apply for the SEED Award - The SEED Awards recognize "the most promising, innovative and locally-led start-up social and environmental enterprises in countries with developing and emerging economies. The independent SEED International Jury of experts selects enterprises which have the potential to make real improvements in poverty eradication and environmental sustainability while contributing to a greener economy." Apply by March 31, 2015. Read more...
SCInet welcomes new members this month:
January 2015Edit
Celebrity chef José Andrés wants to cook cleaner this year - Writing in National Geographic, José Andrés discusses his New Year's Resolutions which include the goal to "cook cleaner"! Read article...
Available sunshine in the Sahel region of Africa documented - Authors, Beth Newton, Sophie Cowie, Derk Rijks, Jamie Banks, Helen Brindley, and John h. Marsham have published a well-documented analysis of the potential sunshine available for solar cooking in the Sahel region, particularly in northern Chad where a number of Sudanese refugee camps are located. TchadSolaire has been training both refugees and the indigenous population to solar cook in the region since 2005. Even along river population centers where clouds tend to form, solar cooking is possible for over 330 days a year. Read more: Solar Cooking in the Sahel - NOWCAST
15,000 students in Mumbai solar cook and set world-record - In an event organized by Keshav Srushti, 15,000 students from 80 schools in Mumbai, India set a new world record for the largest-ever solar cooking gathering. Each student was given a solar cooker and taught how to assemble and use it as part of a national campaign to spread awareness of the importance of solar technology. C Vidyasagar Rao, governor of Maharashtra and Ashish Shelar, minister of state, Power, Coal & New Renewable Energy, attended the record-setting gathering. Read more at: Over 15,000 students create a new world-record in solar cooking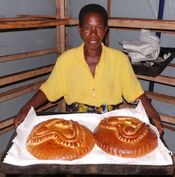 For older news, please see Solar cooking news archive.
For all news added to any page on the site see News log.
Solar Cookers International Network
Solar cooking basics
See all...
Teaching and promotion
Solar cooking in depth
Related technologies

Questions and comments: webmaster@solarcooking.org