Deutsch, Español, Ελληνικά, Français, Hausa, Igbo, Indonesian, Italiano, Kiswahili, Kreyòl, Malagasy, Melayu, Português, Русский, Soomaaliga, Tagalog, Việt, Türkçe, Yorùbá, தமிழ், नेपाली, 中文, اردو, 한국어, 日本語, العربية, فارسی, עִברִית, हिन्दी, ไทย, বাংলা, తెలుగు, ગુજરાતી, ລາວ, ਪੰਜਾਬੀ, සිංහල, پښتو
Solar cooking around the world
Online
3 October - 13 November 2016: Appropriate Technology for the Developing World - Are you interested in international development, humanitarian work, or helping others with renewable energy internationally? If you answered yes, this course, put on by Solar Energy International is for you! The first section of this course surveys technologies that aim to improve people's access to basic human needs: water and sanitation, food processing and cooking technologies, biomass, rural electrification, and appropriate building techniques. The second section of the class focuses on project development and implementation. Throughout this course the focus is on the community- their needs, how to guide decision makers to understand the benefits of different technologies, and how to learn from the community. Working with a community will ensure the success of an appropriate technology project. Register here...
10-12 November 2016: (Qingdao) The Solar Energy Forum-2016 is the first to take place in China. Organizers hope to have over 100 oral presentations in the field of solar energy. Those interested in presenting about solar cooking will be included in Session 4- Smart Solar Applications and Services, and should not delay in contacting organizers. The forum is intended to provide a platform for professionals around the world to exchange state-of-the-art research and development and identify research needs and opportunities in this emerging field. More information...
5-7 October 2016: (Capri) AEIT 2016 International Annual Conference: Sustainable Development in the Mediterranean Area, Energy and ICT Networks of the Future. The energy conference, with a broad range of topics, will focus on issues relevant to the Mediterranean region. More information...
NEW: 

23-25 March 2017: (Lahore) Solar Pakistan 2017 will be taking place at the Lahore Expo Centre. "The main focus of this exhibition is to highlight the importance of the most practical and readily available non-conventional renewable resource i.e. Solar Energy." It appears the primary focus will concern photovoltaics but organizers are soliciting exhibiters in the solar drying sector. More information...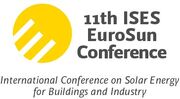 11-14 October 2016 (Palma, Mallorca): 11th ISES EuroSun Conference - The International Conference on Solar Energy for Buildings and Industry is being organized by the International Solar Energy Society (ISES) , Asociación Espanola de Energia Solar (AEDES), and the University of the Balearic Islands. The conference "will be a unique platform to discuss the latest developments with leading solar energy specialists as well as policy makers and industry representatives. The congress will host topic sessions, keynote speakers, plenary sessions and open discussion forums, as well as social events where you will have the opportunity to network, to meet old friends and to make new contacts."
   Conference topics include:

Solar Architecture and Net Zero Energy Buildings
Solar Heat for Industrial Processes.
Solar Thermal Systems: Domestic Hot Water, Space Heating and Cooling
Solar Assisted District Heating and Cooling and Large Scale Applications
Testing & Certification
Solar Thermal Collectors and Solar Loop Components
PV and PVT systems for buildings and industry
Solar Resource and Energy Meteorology
Renewable Energy Strategies and Policies

Wolfgang Scheffler will make a keynote presentation on using solar thermal energy for steam generation. Registration is open until July 10, 2016. More information...
See also
August 2016
---
July 2016
---
Article in the media: Solar Oven Manufacturer, Solavore, LLC Receives National Certification as a Women's Business Enterprise by the Women's Business Enterprise National Council - Power Engineering
USA, Nicaragua news: The S.T.E.V.E.N. Foundation has decided to take a hiatus, and step back from undertaking new projects. They will continue their support of Cornell University students who partner with the women of Las Mujeres Solares de Totogalpa in Nicaragua. Read more in the S.T.E.V.E.N Foundation Annual Report 2015
Report: Durable High Power Panel Type Solar Cooker and Its Effectiveness Study in Ethiopia - Yuichi Nakajo
USA news: Solar cooker manufacturer receives national certification as a women's business enterprise
Presentation: Solar cooking and charcoal production in East Africa - Bernhard Müller

EVENT:

July 23 - August 6, 2016: (Dexter, OR, USA) People will be gathering at the Lost Valley Educational Center and eco-village, situated on eighty seven acres of mostly forested land located at 81868 Lost Valley Ln, Dexter, OR 97431, for solar cooking and camping. More information...
Article in the media: Environmentalists Deeply Concerned With Firewood Consumption in Refugee Camps - allAfrica

EVENT:

July 27, 2016: (Faro) EcoSol Meeting - Surprise moment with Padre Himalaya and a solar lunch will take place at the Instituto Superior de Engenharia - Universidade do Algarve, Campus da Penha, Faro-Portugal. Meeting language will be Portuguese, but this will be not a big barrier if you are interested in this solar cooking activity. More information...

EVENT:

October 14-16, 2016: (Ouarzazate) Morocco Solar Festival

EVENT:

Sunday, July 24, 2016: (Lincoln City, Oregon, USA) The Sustainable Living Center in Lincoln City is developing a series of free workshops to address how to cook after the 'Big One'. The first takes place from 1 pm - 4 pm. All are invited to participate in this free, hands-on solar demonstration workshop. More information...
India news: NGO organizes solar cooker workshop for students - Times of India

EVENT:

Saturday, July 23, 2016: (Shoreline, Washington, USA) The NW SolarFest 2016 will take place from 10am - 5pm at Shoreline Community College, located at 16101 Greenwood Ave N. This event has included solar cooking demonstrations and displays in the past.
Article in the media: Local retired professor looks to improve solar cooking - 22News - WWLP.com
Report: China: Accelerating Household Access to Clean Cooking and Heating - World Bank
Document: Faro Declaration of Intent (Spanish)
Article in the media: Fun in the Sun: The 2015 Solar Cooking Festival - Energy Vanguard
United Arab Emirates news: A new solar concentrator power plant was recently approved for construction in Dubai and is set to be the largest in the world. The plant will reportedly generate 1,000 megawatts of power by 2020 and 5,000 megawatts by 2030. Read more...
Article in the media: Africa's Charcoal Economy Is Cooking. The Trees Are Paying - New York Times
Article in the media: Senza gasolio né legna, con il solar cooker si cucina con la luce del sole - Lifegate

EVENT:

July 16 2016: (Kofu) The 2nd All Japan Solar Cookers Convention. For more information, contact the Japan Solar Cooking Association.
Article in the media: SunFire fights energy poverty in Africa with parabolic solar kits - inhabitat

EVENT:

March 23-25, 2017: (Lahore, Pakistan) Solar Pakistan 2017 will be taking place at the Lahore Expo Centre. "The main focus of this exhibition is to highlight the importance of the most practical and readily available non-conventional renewable resource i.e. Solar Energy." More information...
Article in the media: Un four solaire innovant assemblé par l'ESAT de Braconnac - APJH dan le Tarn (English version)
Tracking device: Simple solar tracker on Instructibles.com
Reflective material option: New "Cool Roofing" material
For older news and new content log, please see the Solar cooking news archive.
Contact
Solar Cookers International Network
Solar cooking basics
See all...
Teaching and promotion
Solar cooking in depth
Related technologies