Last updated: May 11, 2015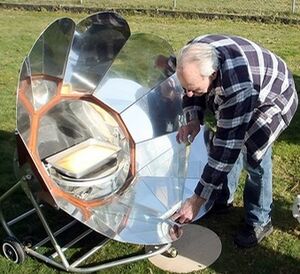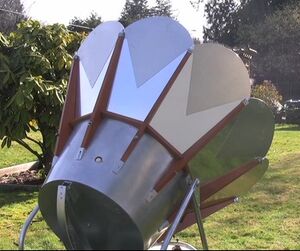 The Solar Chef was designed and first patented by Sam Erwin in 1978. Since then, he has sold over 3,000 ovens up through 2011. The solar panel cooker incorporates a sturdy framework with a swivel base to allow positioning towards the sun. The central cooking chamber has a small fan to assist distributing the heat evenly.
Sam was trained as a carpenter before he began production. Now, as of 2013 (at the age of 89), he found a partner to produce and distribute the cookers.
Audio and video
External links
See also
Contact