Last edited:
10 January 2016
Singapore, officially the Republic of Singapore, is a Southeast Asian city-state off the southern tip of Malaysia 137 kilometres (85 mi) north of the equator. An island country made up of 63 islands, it is separated from Malaysia by the Straits of Johor to its north and from Indonesia's Riau Islands by the Singapore Strait to its south. The country is highly urbanised with very little primary rainforest remaining, although more land is being created for development through land reclamation.
Events
International conferences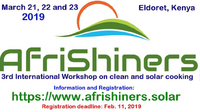 NEW: 

21-23 March 2019: AfriShiners - The AfriShiners 3rd International Workshop is taking place in Eldoret, Kenya. (Unfortunately, registration is full for this event). More information...
See also: Global Calendar of Events and past events in Singapore
News
History
Archived articles
Climate and culture
See also
Resources
Possible funders
Reports
Articles in the media
Web pages
Contacts
SCI Associates
NGOs
Government agencies
Manufacturers and vendors
Individuals
Government agencies
Educational institutions
See also
References
See Also