The Simply Solar company was formed in 2010 by the Solare Brücke organization.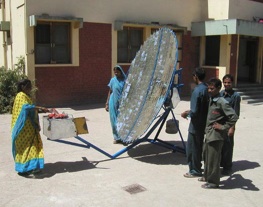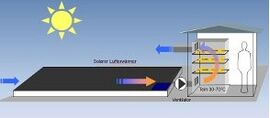 "Our aim at Simply Solar is to provide high quality consulting, training and R&D services in the field of appropriate solar technologies. We have been working together loosely for many years, sharing the experiences each one of us made in his/her own work. Projects worldwide have benefited from this cooperation. Based on Wolfgang Scheffler's ongoing R&D one of our strength is Scheffler Reflectors, their applications and related projects. All four directors of Simply Solar have many years of experience in that Technology.
Apart from working with Scheffler Reflectors we have all worked with or developed other solar technologies: from solar boxcookers, small and large solar dryers, SK14 parabolic solar cookers, photovoltaics, solar space heating systems and solar hot water systems to solar trackers.
In 2010 we decided to join hands more firmly - Simply Solar was created."
Text from http://www.simply-solar.de

Recent news and developments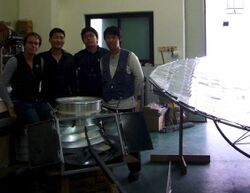 March 2011: We started our partnership with Energy Farm, a South Korean company for renewable energy technologies. First step was training of Energy Farm staff in manufacturing of 10m² Scheffler Reflectors, held in May 2011 at Energy farm in Bucheon, South Korea.
See also
External links
Contact
Simply Solar
Graf Van Werdenbergstr.
Aislingen, Bavaria - 89344
Germany
Office: +49-09075-701338
Fax: +49-9075-701338
Email: contact page
Web: http://www.simply-solar.de