Shine On! 2010
Talk

0
1,972pages on
this wiki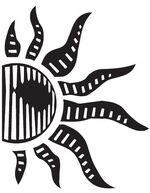 Please be our guest at Solar Cookers International's 11th annual "Shine On!"
When: Wednesday, August 25th 2010 5:30 - 8:00 PM
Where: Sierra 2 Center, Curtis Hall 2791 24th Street, Sacramento CA
(To view a map of the location or to get directions from your house, please click here.)
Details
Please join us for a light dinner, sun-baked desserts, and the music of the Sacramento City College World Music Ensemble. There will be a silent auction featuring beautiful and hand-crafted items from Kenya, South America, and our very own California! Please see the attached photo gallery below to view items that will be available during the silent auction.
Robert W. Christopherson is our guest speaker. Mr. Christopherson is a renowned speaker on the environment and the future of solar energy. He joined the American River College faculty in 1970, where he founded the geography program. From 1970 to 1999 he taught such courses as physical and cultural geography, weather and climate, humans and the environment, and humans in the urban environment. Mr. Christopherson is currently Professor Emeritus.
Auction items
Admission is free but donations are greatly appreciated. Make a donation any time on Solar Cooker International's donations page.
Acknowledgements
We would like to thank and recognize the following individuals and organizations:
Shine On! 2010 Sponsors
Kirk Hamilton, Prescription 2000, Inc., Linda and Gerald Hayward, Jim and Virginia Moose, Time Tested Books, SMUD, Bob and Mary Beth Metcalf, Roger Dickinson, Bob Dreizler, Frank Husson
Shine On! 2010 Friends
Anne Rudin, Heather Fargo, Illa Collin, Muriel Johnson, Steve Cohn, Sandy Sheedy, Dave Jones, Lynn Robie, Robert King Fong, Lauren Hammond, Art Luna, Luna's Cafe, Roys Premium BBQ
Shine On! 2010 Committee
Gary Hursh, Virginia Moose, Don Coan, Barbara Jodry, Linda Hayward, Rene Hamlin, Sierra Scott, Alta Tura, Marijani Fourie, Jayson Lardizabal
Silent auction items donated by: Linda Hayward, Windwalker Winery, JB Buffalo Coats & Sweaters, Sharon Cousins, and Tye-Dye Everything.
Solar Cookers International - 1919 21st Street, Suite 101, Sacramento, CA 95611 * http://www.solarcookers.org