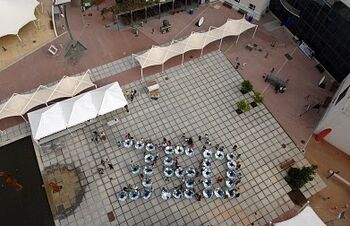 Sáhara Solar is a nonprofit organization located in Granada, Spain that has been working to promote solar cooking in the liberated territories of Western Sáhara. The goal is to help the Saharawi people of this region. During 2010 they have organized a fund raising drive to finance the delivery of fifty solar cookers.
News and recent developmentsEdit
December 2010: Delivery of the solar cookers has been delayed until February 2011. Their local partner in the area was unable to arrange transportation of the cookers for their planned October 2010 delivery.
External linksEdit