Last updated: August 25, 2014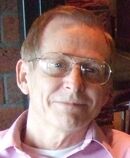 Roger Haines is a resident of San Diego, California, USA, and member of the San Diego Downtown Noon Rotary Club. His 2013 "double curve" panel cooker was made from commercial plastic bubble wrap insulation. His current 2014 design is made from reflective MPET (metalized polyester film bonded to IXPE (cross-linked polyester) foam insulation with a white polyester foam backing. The reflective polyester will not oxidize, cannot be scratched off, and has a high melting point. Importantly, the new material is easy to recycle and is environmentally safe through the whole production and recycling process without pollution.
Haines Solar Cooker
Edit
Recent developments
Edit
October 2013: San Diego, California, Rotary Clubs partnered with the Nairobi Mashariki Rotary Club in Kenya to provide 291 "double curve" Haines Solar Cookers made from reflective bubble insulation for a pilot project in Kenya. Training was provided by Faustine Odaba, Director of the Kenya-based Natural Resources and Waste Management Alliance (NAREWAMA). The new design used a polycarbonate "cooking sleeve" to insulate and elevate the cooking pot off the surface of the cooker. Three months after distribution, Rotary evaluators found that 5 of 6 women were still using their cooker at least weekly.  Half used their cooker every day, and one-third cooked two meals a day. The women averaged $9 USD (786 KES) in monthly savings on firewood and reduced their firewood consumption by 77%.
July 2014: Building material supplier in Kenya imports solar cooker supplies - Roger Haines reports that Global Hardware, Ltd., a prominent Nairobi, Kenya building supply company, (http://www.globalhardware.co.ke Tel: +254 20 2399998/7 E-Mail: infol@globalhardware.co.ke, has purchased a large quantity of reflective foam insulation and polycarbonate plastic film for resale in wholesale quantities for $15 per cooker for making Haines Solar Cookers. Faustine Odaba's NAREWAMA will be making and selling the new reflective foam solar cookers, and the hope is that the availability of these inexpensive materials will promote the creation of other solar cooking entrepreneurs in East Africa as well. Haines' San Diego Rotary Club has purchased materials for 500 of the new cookers for a joint project with the Rotary Club of Gulu, Uganda.
External links
Edit
Roger Haines
Tel.: +1 (858) 736-5505
Email: bhaines@san.rr.com
Web: http://www.hainessolarcookers.com