Last updated: July 22, 2009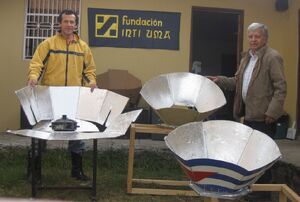 Prof. Rodrigo Carpio is leader of Fundación Inti Uma Ecuador. He has used solar cookers and taught about them since 1990. He participated in a Solar Cookers International field survey in 1992 and hosted the 3rd Latin American Solar Cookers Conference with in 1997.

News and recent developments
See also
Contact
See Inti Uma.