Translate to:
Česky, Dansk, Deutsch, English, Français, Hrvatski, Italiano, Nederlands, Norsk, Polski, Português, Русский, Română, Suomi, Svenska, Tagalog, Türkçe, العربية, Български, ‪中文(中国大陆)‬, Ελληνικά, हिन्दी, 日本語, 한국어
We invite you to take a
short survey
to help us improve this website.
Last updated: March 16, 2011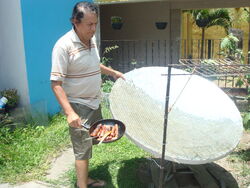 Soy Juan Antonio Rubio Castro y vivo en Guadalajara jal, México. Estos son hornos solares que he construido.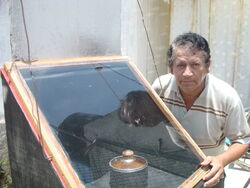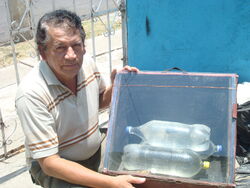 Véase tambiénEdit
Juan Rubio
Email: jackrubio@hotmail.com