Information on this page is no longer current, but is retained here for archival purposes.


Last updated: June 20, 2008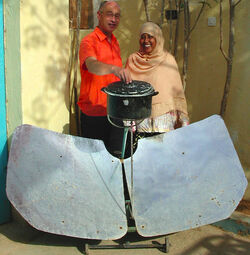 Jim Lindsay is a retired Australian diplomat, active in environmental issues and Australia's Deputy Permanent Representative to the United Nations Environmental Program (UNEP) from 1996-2000. He is co-founder of Sun Fire Cooking.
See also
Contact
Email: sunfirecooking@yahoo.com
Web: http://www.tucacas.info/sunfirecooking