| | |
| --- | --- |
| | Last updated: November 12, 2015       |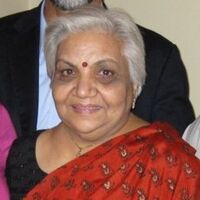 Janak McGilligan and her late husband Jimmy McGilligan were Baha'i pioneers who established and developed the Barli Development Institute for Rural Women. Janak served as Director since its establishment on June 1, 1985 until she retired on April 16, 2011. Jimmy served as Manager from 1988 to 2011. Janak is now the director of the Jimmy McGilligan Centre for Sustainable Development.
Recent news and developmentsEdit
March 2015: SCInet member wins national award - Janak McGilligan won the prestigious national Padmashri award for distinguished achievement in social service on January 26, 2015. The Padma Awards is one of the highest civilian awards given in India. As former Director and Founder of the Barli Development Institute for Rural Women, she pioneered solar parabolic cooking for community use.
DocumentsEdit
Audio and videoEdit
09:28

McGilligan Empowering young Rural and Tribal women with Solar Cookers
External linksEdit
Dr. Janak McGilligan
"Giridarshan"
Village &Panchayat Sanawadiya
Kampel Road
Indore 452016
Madhya Pradesh
India
Tel: +91 9977713397, +91 9425032935

Email: janakjimmy@gmail.com
Facebook: https://www.facebook.com/janakandjimmy