Free Africa Solar
Talk

0
1,977pages on
this wiki

Free Africa Solar was founded by a group of businesspeople in South Africa. Combining their various skills, they wish to partner with local governments in Africa to bring low-cost clean energy to poor communities. Africa receives the ample sunshine, and well suited for solar cooking. Their patented solar system incorporates a parabolic solar cooker design approach with tracking technology.
This system can be used for a hot water heating system, as well as for solar cooking. They concluded an economic hot water tank needed to be developed. Tests in Canada under severe cold temperatures showed that the soil was still the most frequent used insulation material. A single pass solar heating configuration, with an underground hot water tank, outperformed all other possibilities, on cost and simplicity. A simple heat absorber, replace the pot to transform the unit from a cooker to a hot water heater. A very cheap, heat exchange system heat the water in the tank, which again heats the water flowing to the house.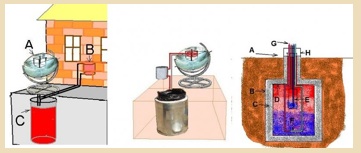 Over a period of five years this technology was developed in South Africa and tested in Canada under severe cold conditions to guarantee its performance. Their vision is to provide the technology to allow local tradespeople to manufacture the equipment, providing a new source of income for their community.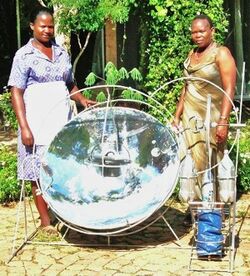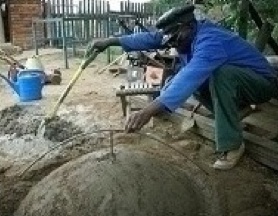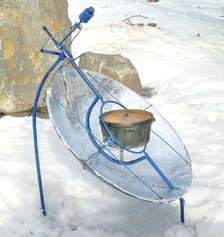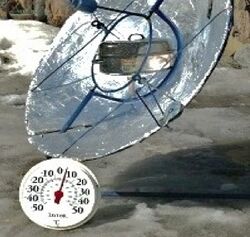 Recent news and developments
External links
Contact
Free Africa Solar
Email: contact page