Centro de Capacitación para el Desarrollo
Talk

0
1,834pages on
this wiki
Translate to:
Česky, Dansk, Deutsch, English, Français, Hrvatski, Italiano, Nederlands, Norsk, Polski, Português, Русский, Română, Suomi, Svenska, Tagalog, Türkçe, العربية, Български, ‪中文(中国大陆)‬, Ελληνικά, हिन्दी, 日本語, 한국어
We invite you to take a
short survey
to help us improve this website.
Last updated: August 27, 2014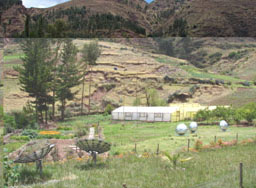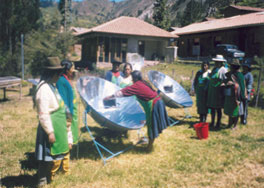 El Centro de Capacitación para el Desarrollo "Qosqo Yachay Wasi" (CECADE) es una Asociación Civil sin fines de lucro formado por profesionales e investigadores de la región y el país, con amplia experiencia en el manejo de proyectos sustentables de desarrollo, transferencia de tecnología, conservación del medio ambiente y el empleo de tecnologías que utilizan energías limpias y renovables. La "Zoller Family Foundation", comprometida con el desarrollo y lucha contra la pobreza de comunidades campesinas del Perú, es la organización que auspicia el CECADE, permitiendo así que CECADE tenga una infraestructura excelente y pueda realizar sus diferentes actividades.
Gerd Zoller , fue el fundador de la Zoller Family Foundation y del Proyecto CECADE del Distrito de Yaurisque , dedicando los últimos años de su vida a impulsar y construir un Proyecto de servicio a los niños, jóvenes y mujeres de Comunidades Campesinas en extrema pobreza, hoy sus enseñanzas constituyen el soporte del CECADE.
[This text was borrowed from http://www.cuscosolar.org/presentacion.html.]
August 2014: CECADE reporte: "Se capacita en la elaboración de platos típicos andinos , en base al: cuy, quinua, tarwi, ollucos, papas, habas. Ofreciendo servicios de catering, repostería andina. Se emplean cocinas solares y cocinas mejoradas a leña." Leer mas...
Enlaces externos
Edit
CECADE (Sede Institucional):
Distrito de Yaurisque
Provincia de Paruro - Cusco
Perú
Sede Cusco:
Urbanización COVIDUC H-16
San Sebastián
Perú
Tel:+51 (084) 271-160
Email: cecade@cuscosolar.org
Web: http://www.cuscosolar.org (English version)