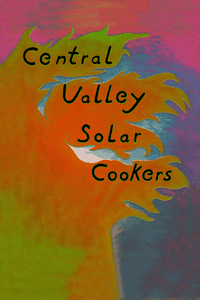 The Central Valley Solar Cookers Club is a result of the efforts of Carl Peters, a long time advocate of solar cooking in the Fresno, California area. They meet informally and share their cooking experiences.
Events
June 21-23, 2012: (Fresno) Central Valley Solar Cookers will be holding a three day solar cooking festival at The Discovery Center in Fresno. This fun and educational festival will start at 5 p.m. Friday (the Summer Solstice) with a concert featuring local bands. There will be music and dancing performers until 10 p.m. There will also be solar science and other educational displays. Saturday will feature solar cooking demonstrations, solar cooked food tasting, local art and crafts for sale and all things solar. If you manufacture solar powered things please consider joining us with informational/sales displays. Sunday will feature a solar cooking contest. This will start at 10 a.m. and have categories for both professional chefs and amateurs. Please come join us to celebrate solar cooking and all things solar. More Information...
See Calendar of events.
Recent news and developments
November 2012: The club continues to be one of the more successful solar cooking clubs in the U.S. This is probably due to the efforts of Ellen and Carl Peters. They now list 144 members of the Central Valley Solar Cookers Club.
Articles in the media
Audio and video
External links
See also
Contact
See Carl Peters.