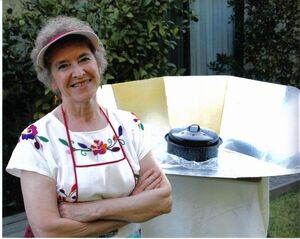 Bev Blum was a Founder, first President and the Executive Director of Solar Cookers International (SCI) from 1989-1999 and 2003-2006. Bev is the Secretariat of the Solar Cookers World Network, a network of independent solar cooker promoters and organizations associated with SCI for collective advocacy. Bev developed the first mass-produced foldable box cooker in 1992 and coordinated many volunters -- Roger Bernard, Barbara Kerr, Jay Campbell and Ed Pejack -- in developing the CooKit. It is the lowest-cost, either mass-produced or hand-made, family cooker and is now produced widely in Africa.
Recent articles in the media
News and recent developments
April 2007: Martha Port from Solar Oven Society and Bev Blum presented papers, demonstrated and taught how to build solar CooKits at a conference titled "Killer in the Kitchen: Indoor Air Pollution and Appropriate Technology Solutions" sponsored by SIFAT the Sparkman Center for Global Health, and the University of Alabama at Birmingham Framework Program in November 2006 in Alabama. To address indoor air pollution from smoky cooking fires attendees learned to make and use fuel-efficient Rocket stoves, heat-retention cookers, and solar cookers.
Audio and video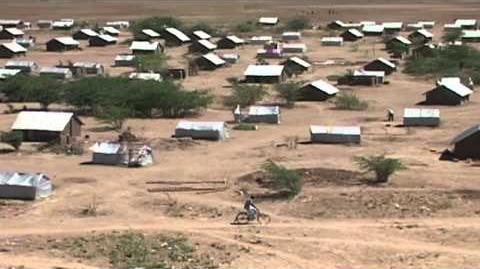 Documents
External links
Contact