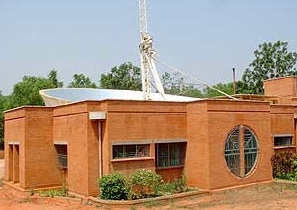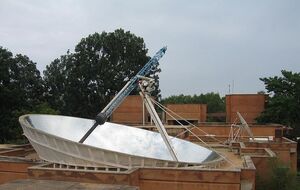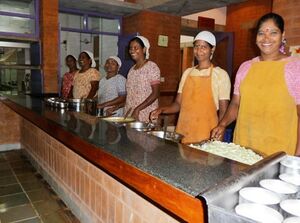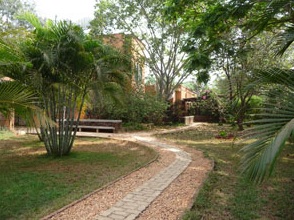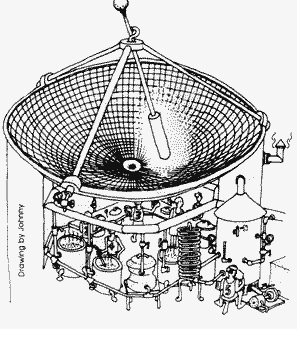 The Auroville Solar Kitchen is a collective kitchen for the Auroville community, and was finalized in December 1997. Auroville (City of Dawn) is an "experimental" township in the Viluppuram district, in Tamil Nadu, India, near Puducherry in South India.
It serves lunch daily in its dining hall, and sends lunches out to schools and to individuals as well. It derives its name from the large Auroville Solar Bowl on its roof, which provides the steam for cooking on all the sunny days of the year. Back-up staeam, if needed, is provided by a diesel fired boiler.
Throughout the year approximately 1000 lunches are prepared daily. 540 go to the schools, 200 go out by tiffins, which are interlocking cylindrical stainless steel containers, and 260 to 300 are consumed in the dining hall. Since October 2006 every evening, except Sundays, dinner is served between 6 and 7.30 p.m.
The Kitchen asks anyone intending to eat there to book in advance. It's possible to arrive unannounced without a booking, but you have to wait until 1 pm. After that un-booked diners are welcome.
See also
External links
Contact
Auroville Solar Kitchen
Puducherry, Tamil Nadu
India