The Sun Oven is the name of one of the solar ovens manufactured by Sun Ovens International. This model is also known as the "Global Sun Oven."
Innovative Features
One piece collapsible reflectors
The GLOBAL SUN OVEN® can be set up for use or taken down for storage in a matter of seconds. The reflectors literally fall into place at an angle that allows you to maximize the power of the sun. The reflectors are made of highly polished, mirror-like anodized aluminum that can be cleaned quickly and easily with glass cleaner, and they will never oxidize or rust.
There is never any need to worry about your food spilling in a GLOBAL SUN OVEN®. While cooking, your food rests on a shelf that self adjusts to always stay level as you refocus.
Easy temperature monitoring
A built in thermometer allows you know the temperature at a glance.
Self-contained leveling leg
As the sun is at different points on the horizon the GLOBAL SUN OVEN® can readily be adjusted to follow it. A simple adjusting leg allows you to choose from 9 angled positions.
A thick batt of non-toxic insulation retains heat. Food cooked in the sun and left in the oven will remain hot for hours. Cold air is held out allowing the GLOBAL SUN OVEN® to be used on sunny days year around regardless of the ambient temperature.
Light weight, easy to carry
The GLOBAL SUN OVEN® weighs only 21 pounds (9.5 kg), folds up like a suitcase, and is equipped with a handle for easy transport.
The GLOBAL SUN OVEN® is so easy to use a child can operate it!
Learn More about Global Sun Ovens
News and recent developments
April 2008: Sun Ovens International is now assembling the Global Sun Oven in a factory in Haiti. A microfinance system is being used to make these ovens available to poor people who need them. An average family spends $2.30 (U.S.) per week to purchase charcoal. A Sun Oven can be used for 70% of their cooking and will save an average of $1.61 a week in charcoal expenditures. Weekly payments are set at $ .97 (60% of the savings); the remaining $ .64 per week creates an incentive to solar cook and takes money that literally was going up in smoke, distributing it through the local economy. Initially, the challenge of implementing this system was that women in Haiti live very much one day at a time and even though they saved a high percentage of their income by using a Sun Oven, they rarely had a long enough view to understand that they were saving money. To overcome this problem, cardboard solar panel cookers were introduced. Women received 3 days of training centered around the construction of a cardboard solar panel cooker, the principals and concepts of solar cooking, and the frailty of the Haitian environment. The training occurs over lunchtime, and the first two days, Haitian foods are cooked in Sun Ovens and served for lunch. On the third day, a solar potluck is held. Each student prepares food in their own cardboard cooker and shares it with fellow trainees. As part of the training, participants receive a log allowing them to document the use of their cardboard cooker and the amount of money they saved by not using charcoal. Participants who use their solar panel cooker on sunny days, for 90 days or longer, can use their log as a down payment on a Sun Oven. The Sun Ovens cook food much faster and can be used to cook the evening meals. After 90 days of documenting the use of the cardboard cooker, women have a much better understanding of the financial benefits of cooking with the sun and are eager to agree to a payment plan to obtain a Sun Oven.[1]
History of the Sun Oven
Sun Ovens were developed in 1986 by Tom Burns, a retired restaurateur from Milwaukee, Wisconsin, who was very active with Rotary International. From his experience in operating restaurants he knew a great deal about cooking and from his international travel he became aware of the ever-growing problem of deforestation. Tom took a concept that has been around for centuries and engineered into it more recently developed materials to produce the world's most effective solar cooking devices. With the help of the Sandia National Laboratories the oven was refined.
From 1986 to 1997 Sun Ovens were made and marketed by Burns Milwaukee, Inc. Thousands of portable models have been shipped to more than 126 countries around the globe. Sun Ovens have helped feed refugees in relocation camps, natives in remote Third World villages, workers at field sites, climbers on the slopes of Mount Everest, and soldiers during the Persian Gulf War.
In 1998 Sun Ovens International, Inc. was formed and the manufacturing was moved from Milwaukee to Elburn, IL (40 miles west of Chicago). Sun Ovens International, Inc. has expanded the use of the ovens by making them more widely available in the U.S. and around the world. Assemble plants to make Sun Ovens have been established in a number of developing countries to reduce the cost of the ovens and shipping to the people that need them the most. While thousands of ovens have been sent around the world, there are still more than 2 billion people who cook with wood and charcoal and as populations increase so will the need for Sun Ovens.
Audio and Video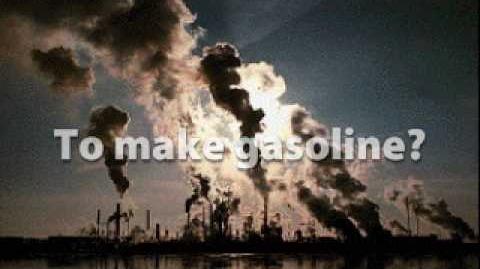 thumb|400px|none thumb|400|none|Sun Oven cooking soup on a cold winter day.
Many more instruction videos are available here.
See also