Translate to:
Česky, Dansk, Deutsch, English, Français, Hrvatski, Italiano, Nederlands, Norsk, Polski, Português, Русский, Română, Suomi, Svenska, Tagalog, Türkçe, العربية, Български, ‪中文(中国大陆)‬, Ελληνικά, हिन्दी, 日本語, 한국어
We invite you to take a
short survey
to help us improve this website.
Last updated: November 23, 2011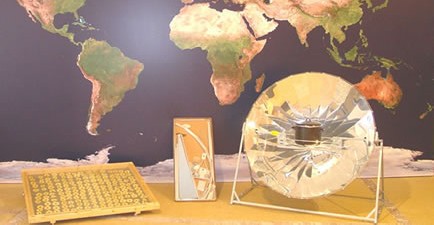 alSol es una microempresa de la economía solar, situada físicamente en Barcelona y nutrida desde el trabajo en red. alSol es fruto del interés y la ilusión de un grupo de personas y organizaciones que han apostado con sus recursos y energía humana por poner a disposición de la ciudadanía utilidades solares "solardomésticos" que estimulan el disfrute humano sostenible mientras:
trabajamos por el desarrollo de la cultura energética y un mundo sin perdedores
ofrecemos productos de alta calidad para la educación energética y la acción ambiental
utilizamos nutrientes biológicos y técnicos, de muy alta durabilidad y reciclabilidad
los productos alSol ofrecen servicios energéticos limpios y renovables
Acceso al web de alSol aqui... Por lo mismo productos describidos en el francés...
Artículos en los medios de comunicaciónEdit
Enlaces externosEdit
See Manolo Vilchez.