Last edited:
10 September 2018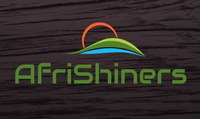 We are a network of highly educated and specialised experts on solar cooking, solar food processing, clean cookstoves, clean burning fuels, water purification and waste management. Each member educates local groups and grassroots workers in his/her community.
[Above text from AfriShiners website]
The organization has representatives from Kenya, Uganda, Democratic Republic of the Congo, and is administered by Bernhard Müller, from Germany. Bernhard has considerable experience promoting solar cooking and improved combustion stove cooking in Africa. The AfriShiners Workshops are organized under the umbrella of the German development aid organization Lernen - Helfen - Leben e.V..
News
June 2018: AfriShiners workshop a success in Kampala - The three-day international workshop on clean cooking and food processing included 23 participants, from various countries around the world. This was the second year for the workshop, which was hosted by the Giving Hope Foundation. The event organizer and Lernen - Helfen - Leben e.V. board member was Bernhard Müller. Faustine Odaba led a workshop on fireless cookers. Other activities included a visit to a local solar stove testing facility. Program information...
November 2017: Bernhard Müller of Lernen - Helfen - Leben e.V. held a 2-day solar cooking workshop at the Korando Education Centre in Kisumu County, Kenya. Topics included the use of solar cookers, heat-retention cooking, thermodynamics, optics, thermoelectrical generators (TEGs), gasifiers, health issues related to traditional cookstoves, the Uridu anti-poverty campaign, and the use of a WAPI. The intra-African coordination for the event was done by Faustine Odaba and the local coordination was done by John Amayo. The solar cookers used in the workshop were Sharon Clausson's Copenhagen Solar Cooker Light, One Earth Designs' SolSource, a TWR box cooker of 1994, Kenyan made CooKit panel cookers, a LightOven of Hartmut Ehmler, and a funnel cooker designed by Bernhard Müller.
October 2017: 
See also
External links
Contact
Bernhard Müller
AfriShiners
Mühlstraße 26, Eschborn 65760
Germany
Email: Contact page
Web: https://www.afrishiners.solar